Product description: 3pi+ Chassis Kit - 2 wheel robot chassis - Pololu 3725
A kit consisting of components to build aPololu 3pi+robot chassis. The kit includes a support ball, a basket for fourAAA batteries, a pair of32 x 7 mmwheels with black silicone tires, a bumper and DC motor mounts that are used when the bumper is not mounted. The platform is designed to work with metalmicro DC motorsand3pi+ control boardor self-composed electronics. Motors and electronic parts are not included.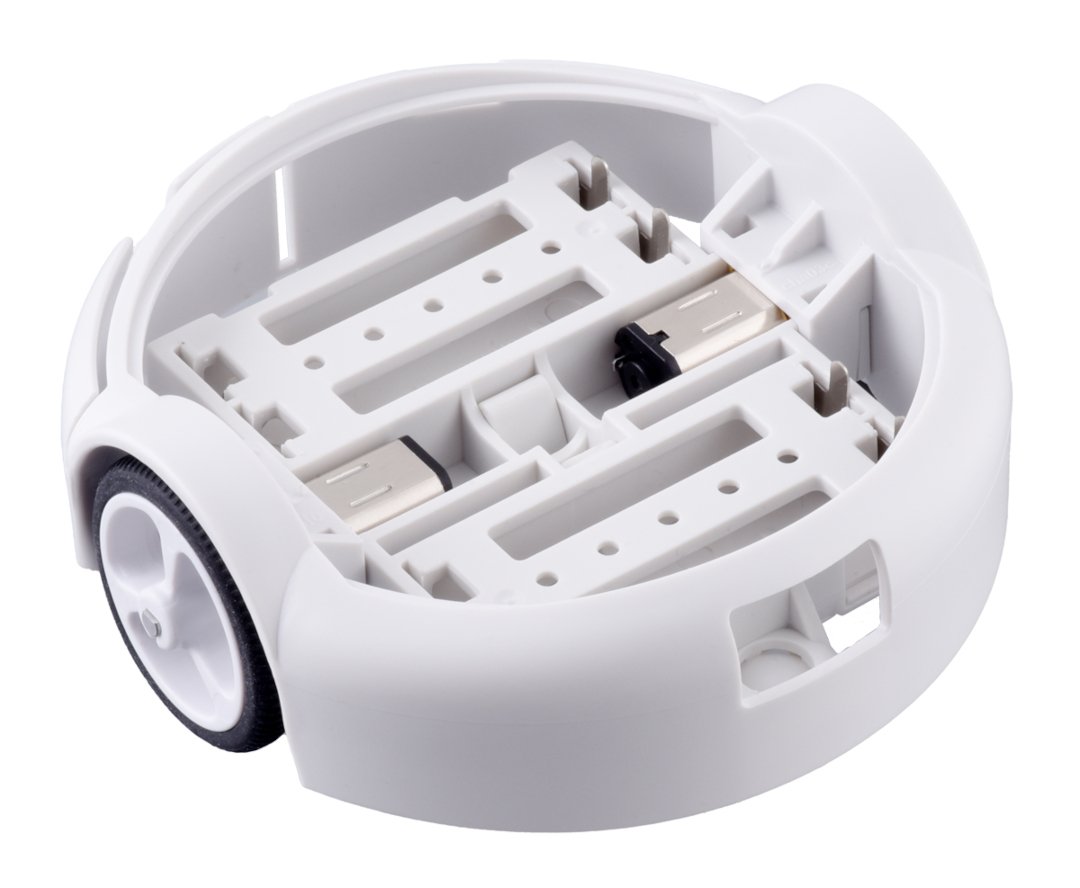 Pololu 3pi+ robot chassis.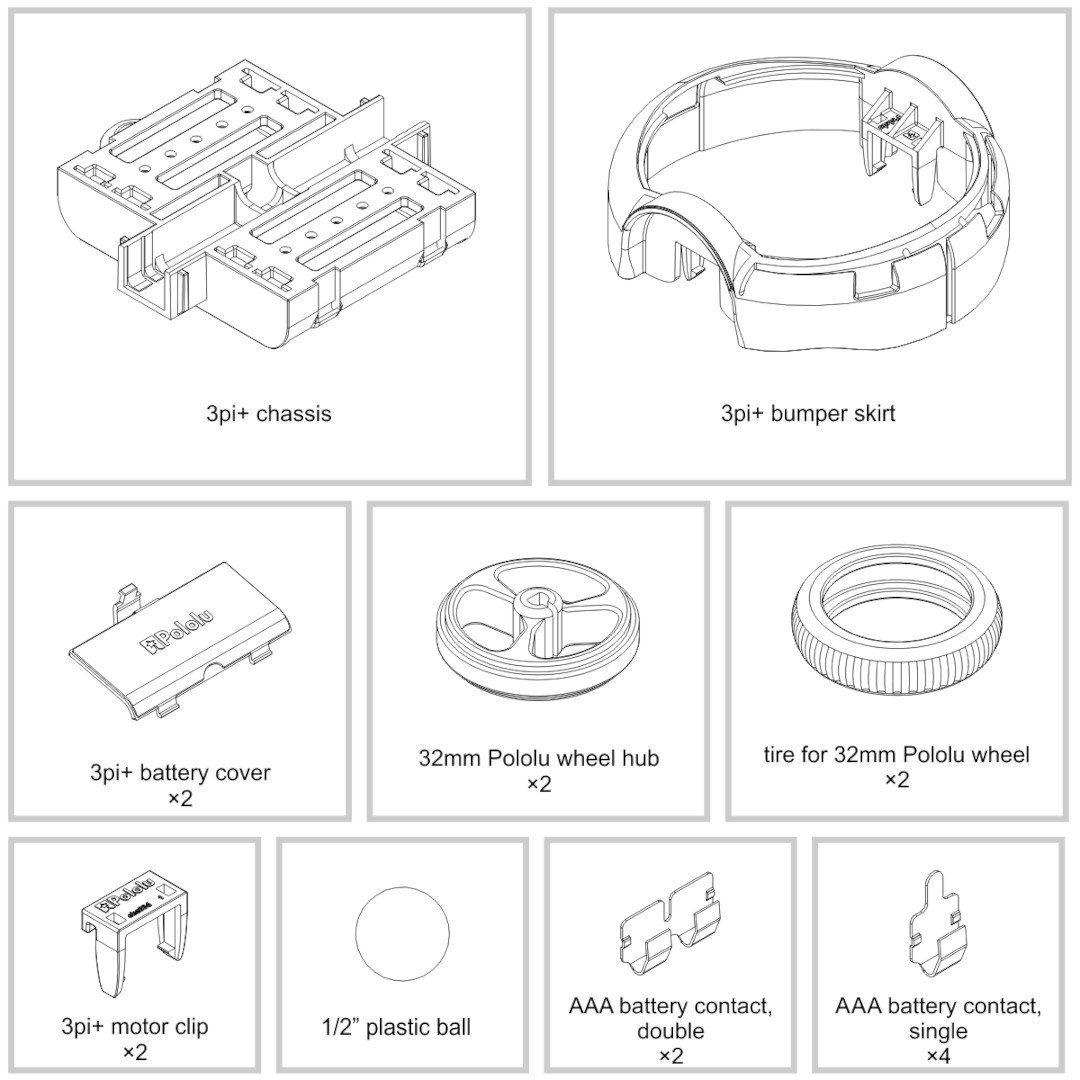 Contents of the 3pi+ chassis kit.
Contents of Pololu 3pi+ Chassis Kit
3pi+ chassis with integrated 4 AAA battery connectors and support ball
Bumper
Two motor mounts
Two 32 x 7 mm wheels with silicone tyres
Four single AAA battery connectors
Two double AAA battery connectors
1/2" plastic ball
3pi+ Chassis Specifications
Material: ABS
Color: White
Number of wheels: 2
Wheel size: 32 x 7 mm
Dimensions: 97 x 96 x 36 mm
Weight: 50 g