Description
Shield for Raspberry Pi, version 4B / 3B+ / 3B / 2B / Zero / Zero W with system SN65HVD230 which allows communication between CAN and SPI and the SP3485 system that enables communication between the UART and RS485. It is powered from connectors of the Raspberry Pi.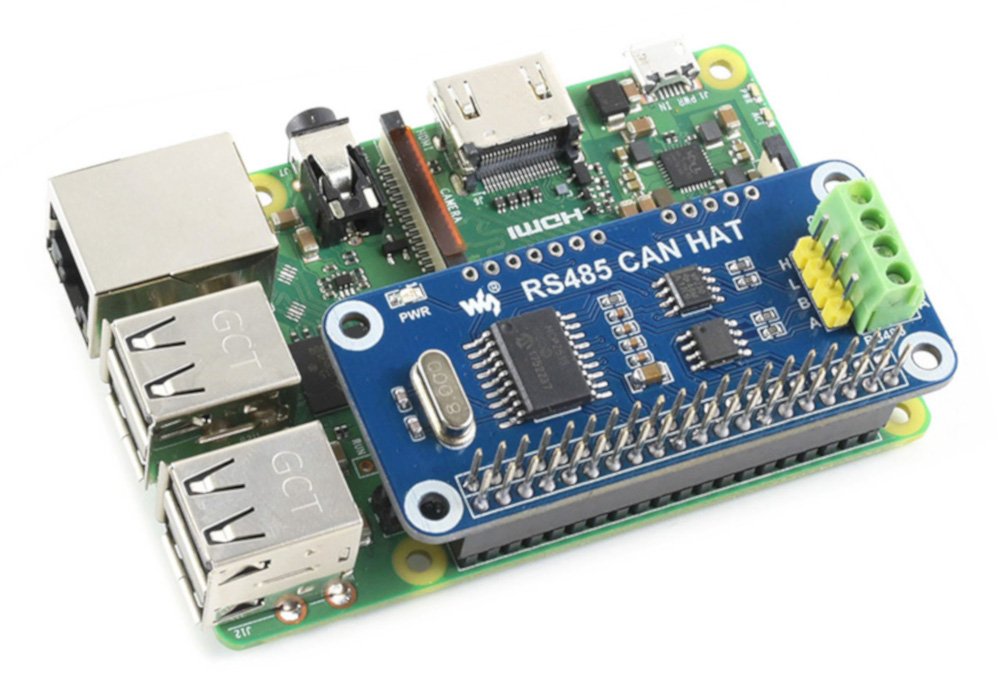 The subject of the sale is shield with RS485 interface, minicomputerRaspberry Pican be purchased separately.
Pins
The module communicates via SPI or UART interface, depending on the communication.
| PIN | Description |
| --- | --- |
| 3V3 | Supply voltage is 3.3 V. |
| GND | The ground of the system. |
| SCK | The clock line of SPI interface. |
| MOSI | Input of data of SPI interface. |
| MISO | The data output of SPI interface. |
| CS | SPI Chip Select. |
| INT | Interrupt. |
| RXD | Receiver UART RS485 |
| TXD | Transmitter UART RS485 |
| RSE | Configuration of RS485 RX/TX, high for TX, low for RX. |
Specification
Working voltage: 3.3 V
Driver CAN: MCP2515
System CAN: SN65HVD230
System RS485: SP3485
Communication: UART / SPI
Dimensions: 65 x 30 mm
Mounting holes: 3 mm