Product description: Raspberry Pi Build HAT - LEGO motor and sensor controller - RP2040
Motor and sensor controller LEGO produced by the Raspberry Pi Foundation. Based on the Raspberry Pi RP2040 microcontroller, this controller for four LEGO motors allows you to use them in your own projects without a LEGO master module. It works with motors from the LEGO Technic series and with sensors from the LEGO Education SPIKE series. The combination of Raspberry Pi and LEGO allows students, teachers and makers to play creatively. The Build HAT module requires an 8 V / 6 A power supply via the built-in DC connector. The manufacturer recommends using a dedicated 48 W power supply. On the board there is also a notch which allows you to put the tape from the camera, connected to the CSI connector of Raspberry pi.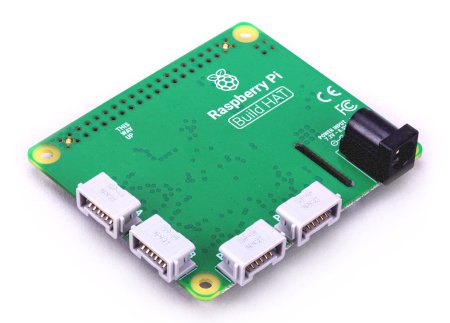 Raspberry Pi Build HAT - LEGO motor and sensor controller.
Main features of Raspberry Pi Build HAT
Can control up to four LEGO motors or sensors
Powers the Raspberry Pi using an external dedicated 8 V / 6 A power supply
Easy to program in Python with the Raspberry Pi minicomputer
Build HAT specification
Power supply: 8 V / 6 A / 48 W
Circuit: RP2040
4 LEGO compatible LPF2 connectors
Power connector: DC 5.5 / 2.1 mm
Dimensions: 56.5 x 65 x 17 mm
Weight: 19 g
RP2040 microcontroller
RP2040 is the first microcontroller developed by the Raspberry Pi Foundation. It was first used in Raspberry Pi Pico board. The chip features high performance by using a dual-core ARM Cortex M0+ processor clocked at 133 MHz. It is equipped with a large amount of SRAM memory, unique programmable I/O ports (PIO) and other popular communication interfaces. It has been manufactured in modern 40 nm technology process and enclosed in QFN-56 casing.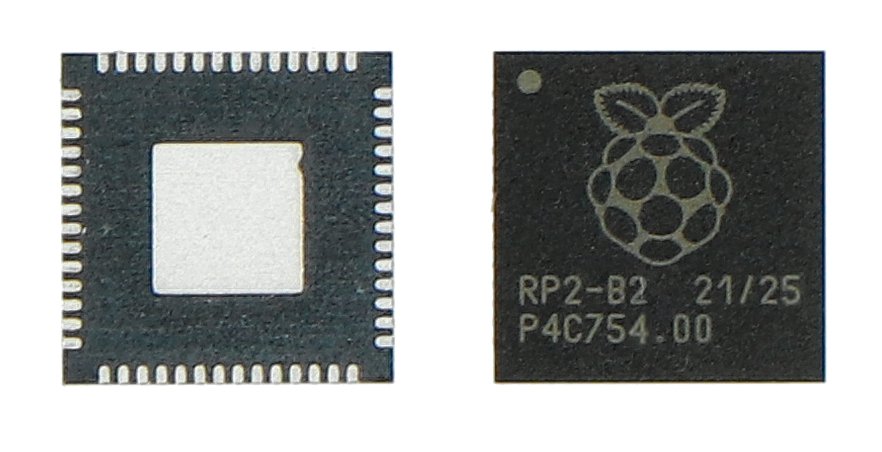 Raspberry Pi microcontroller - RP2040.