Description: Wheels 40 x 7 mm 20T - black - Polol 4905.
Set of two plastic wheels with a diameter of 40 mm and a width of 7mm.They have an assembly hole with a diameter of 4.8 mm. Designed formicro typeservos with 20 teeth.Black wheels mounted on a servo sprocket with a screw attached to it.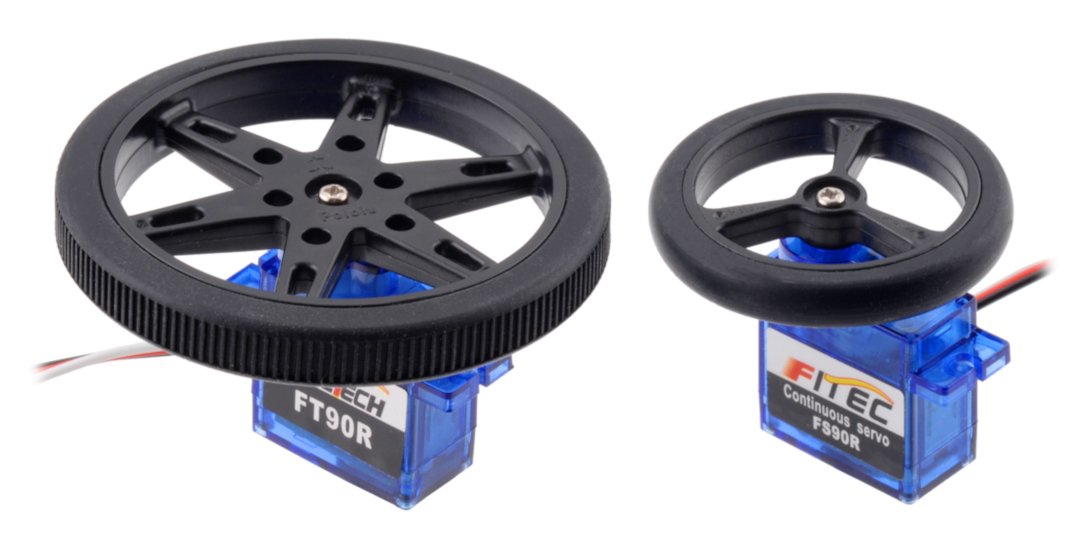 Wheels mounted on the servo.
Wheel specification
Mounting hole: 20T, 4.8 mm
Colour: black
Wheel diameter: 40 mm
Tyre width: 7 mm
Weight: 4,5 g
Number of wheels in the set: 2