Description
Touch screen capacitive 5" for the Raspberry Pi with a resolution of 800 x 480 px. Works with any 40-pin version of the Rasbperry Pi with HDMI connector and microUSB - cables are included in the package. The board also has a mini-Jackconnector. The device also works with minicomputers:Banana PiandBeagle Bone Black, and all devices with HDMI, such as game consoles, desktop computers, etc.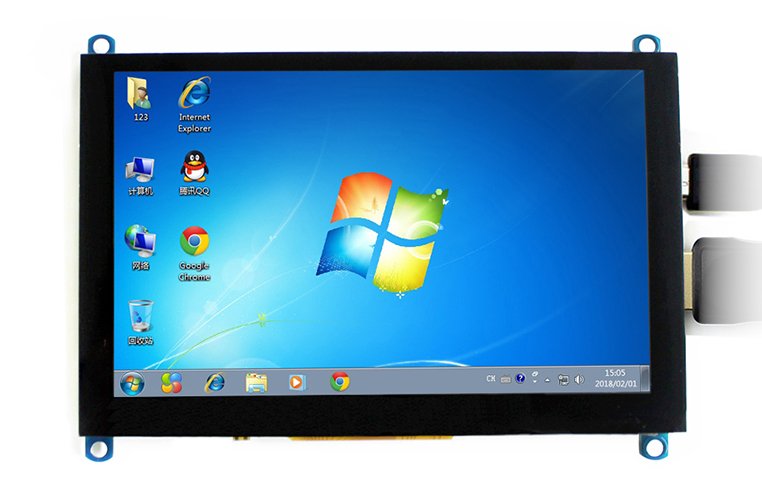 The device communicates via the HDMI cable (picture) and microUSB (touch). Both wires are included in the package.
Connect to the Raspberry Pi
In order to run the screen, you must connect the device to a Raspberry Pi via the supplied wire: HDMI and microUSB. HDMI transmits the image, a USB port receives data of the touch interface.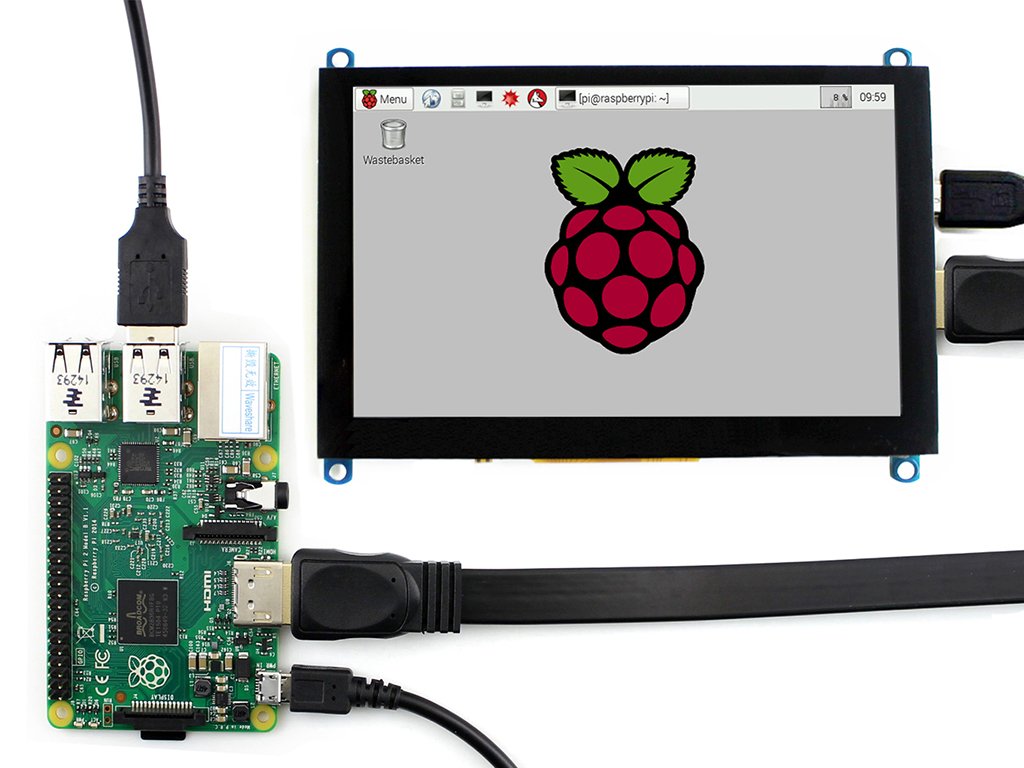 Example of connecting the screen to the Raspberry Pi.
Software
The screen works with the latest operating system Raspbian without the need to install drivers. However, in order for the screen to display the picture properly, you should change the resolution in the configuration file. To do this, open the file config.txt command:
sudo nano /boot/config.txt
and then at the end add the following statements:
max_usb_current=1
hdmi_group=2
hdmi_mode=87
hdmi_cvt 800 480 60 6 0 0 0
hdmi_drive=1
After saving the file and reboot the raspberry image and the touch function should work fine.
Specification
Screen type: touchscreen capacitive
Diagonal: 5 "
Resolution: 800 x 480 px
Works with:
Also works with all HDMI devices (touch function not available)
4 mounting holes (screws included in the package)
Mini-Jack connector
Screen dimensions: 121 x 76 mm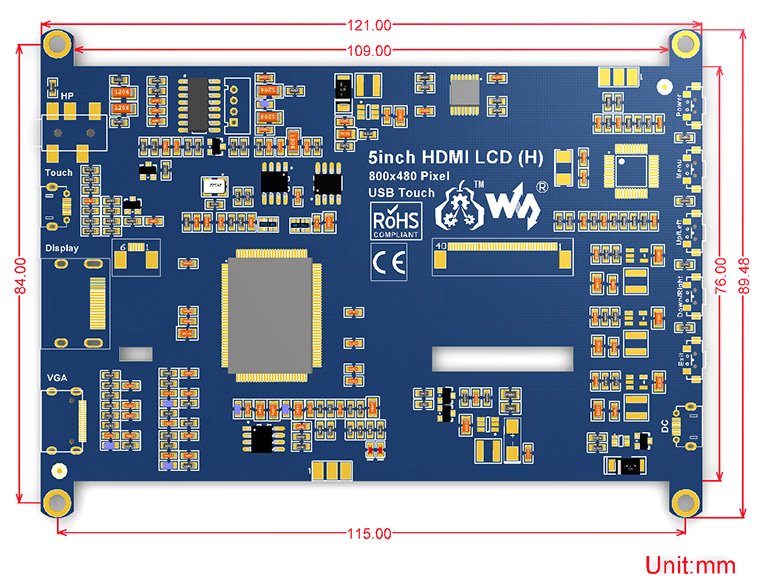 The outer dimensions of the screen.
Set includes
5" resistive touchscreen
HDMI cable
Screws for mounting
USB cable - microUSB for touch interface
In our offer you will find also