Product description: Motor HPCB 298:1 12 V double-sided shaft - Polol 3056
Polol's small, lightweight yet powerful engines are used as drive units by robot constructors. The units can be supplied with voltage up to 12 V, the useful power is above 3 V. This version has an extended shaft with a length of 9.0 mm, allowing the installation ofspeed sensors - encoders.
This version has carbon brushes with increased strength and a shaft on both sides for mountingthe encoders.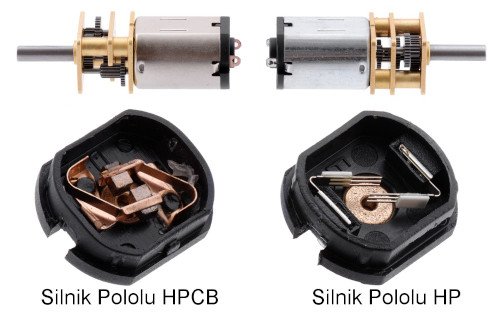 Motor dimensions
The motor body is a 26 x 12 x 10 mm cuboid. The gearbox is 9,27 mm long. There is a 3 mm D-shaped shaft at the output. Total weight is about 9,5 g.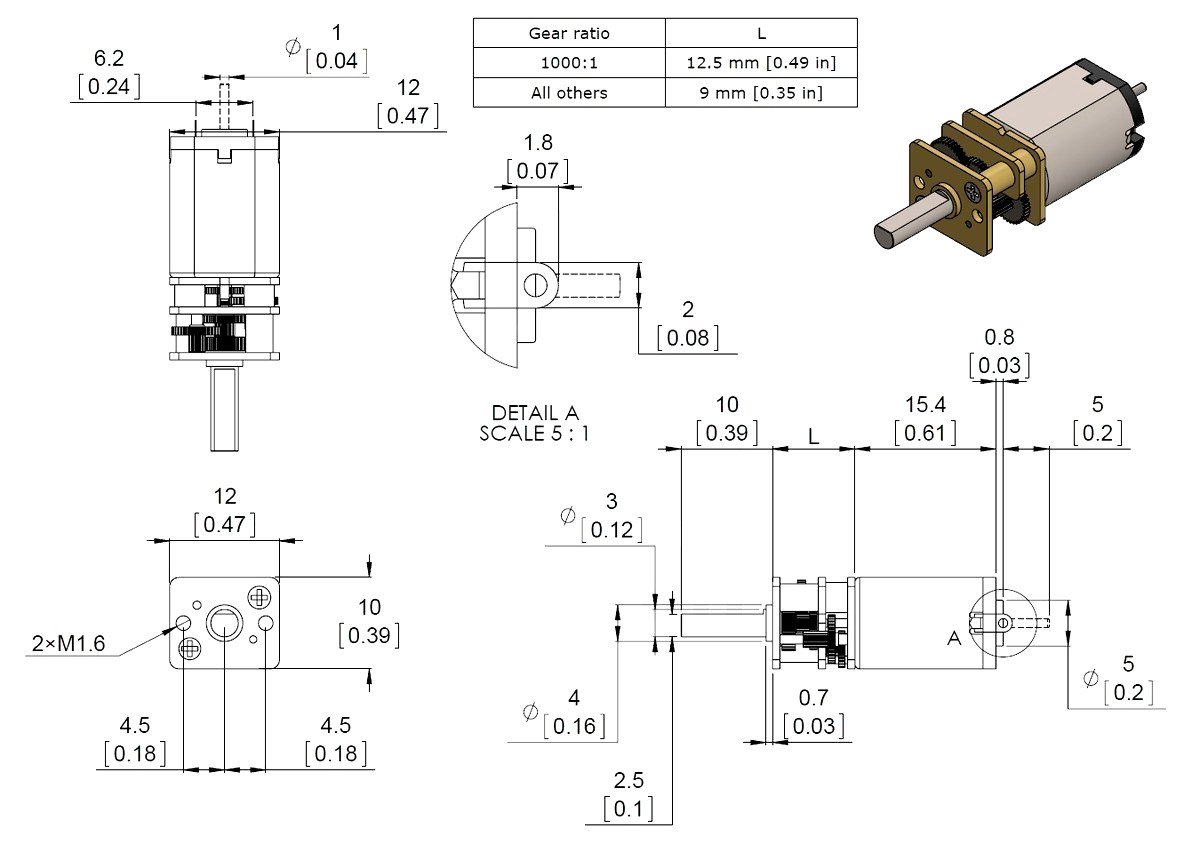 The drawing shows the dimensions of the Polol micro motor with gearbox.
Accessories
We offer a range of accessories that work with Polol's micro motors: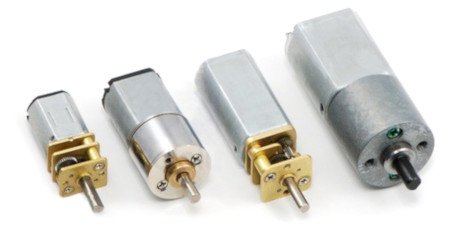 There are also many othermotorsin the shop's offer.
Motor specifications
| | |
| --- | --- |
| Power supply voltage: | 3 V - 12 V |
| Non load current (12 V): | 100 mA |
| Current at stopped shaft (12 V): | 800 mA |
| Speed without load (12 V): | 100 rpm |
| Torque (12 V): | 5 kg*cm (0.49 Nm) |
| Gear ratio: | 297,21:1 |
| Brushes: | Carbon brushes, high strength |
| Shaft diameter: | 3 mm |
| Body dimensions: | 26 x 12 x 10 mm |
| The weight: | 9,5 g |
| Two-sided shaft: | YES |