Product description: Grove - I2C hub splitter - 6 ports
I2C hub extending BaseShieldoverlayorSeeeduino module with 5additional I2C ports (1 port servesas I2C input). Module dimensions are40 x 20 mm.The device cooperates with any module with Seeedstudio Base Shield overlay, e.g. Arduino, RaspberryPi.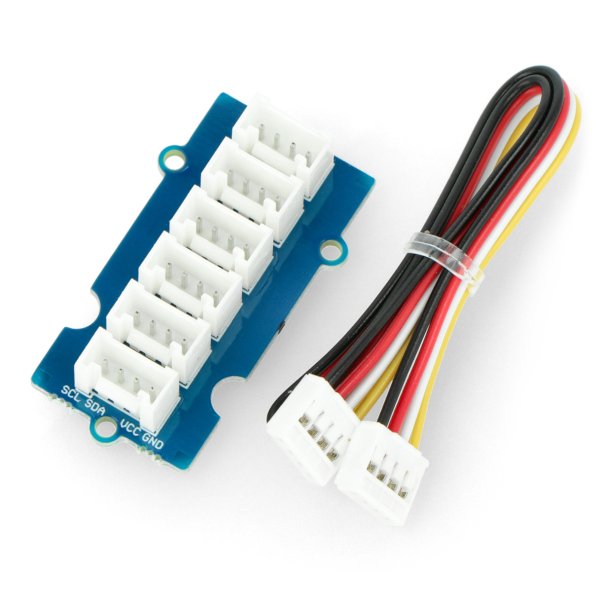 Hub I2C - 6 ports, Grove cable is also included.
The module enables connecting 5 different modules communicating through the I2C interface.Useful device for projects using more I2C ports.
Grove is a series of modules and sensors compatible with BaseShieldoverlays, whichwork with Arduino and STM32 Nucleo.
I2C hub specification
Number of I2C inputs: 1
Number of I2C outputs: 5
Dimensions: 40 x 20 mm
The set includes
Hub I2C - 6 ports
Grove cable