Description: Panasonic Alkaline Power AA (R6) alkaline battery - 4pcs.
Battery AA (R6) - a popular big toe, with a nominal voltage of 1.5V. The set includes 4 pcs. of battery.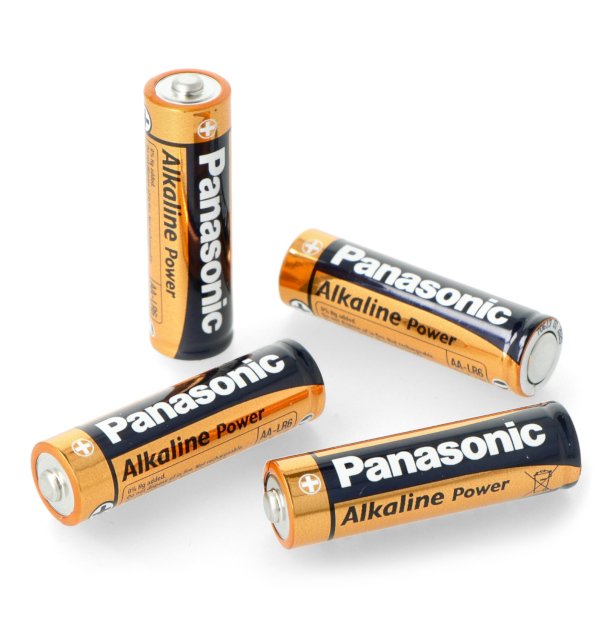 Specification of Panasonic Alkaline batteries
Battery AA (R6) - the popular big toe
Manufacturer: Panasonic
Nominal

tension: 1,5 V

Set contains 4 pieces.