Product description: Set with the TinyML Prof. Vijay Reddi - Seeedstudio 114992774
The set was created in cooperation with professor Vijay Janapa Reddi , a lecturer at Harvard University , it offers access to the exclusive TinyML machine learning course in theoretical and practical form using Edge Impulse and Wio Terminal together with Grove. The set includes Wio Terminal and two Grove sensors : ultrasonic distance sensor and temperature and humidity sensor. In order to get access to the course, you need to scan the QR code on the box.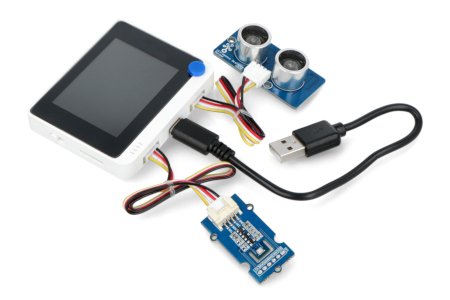 TineML course with Wio Terminal.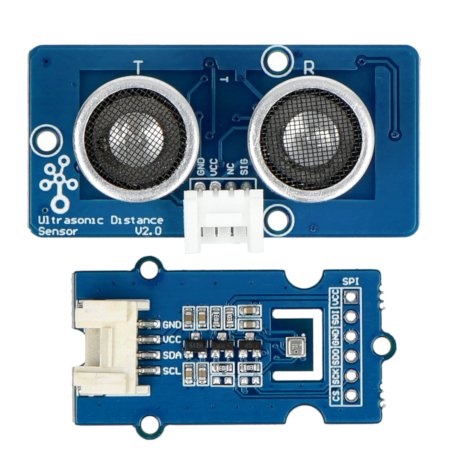 Sensors included in the kit.
The main features of the set
Highly integrated: microphone, 3-axis accelerometer, light sensor, 2.4 "LCD display, 5-way switch, Grove ultrasonic distance sensor, grove temperature and humidity sensor
A course in a box: an exclusive course created in collaboration with a professor from Harvard University
From theory to practice: Introduces fundamental theory into the practical applications of ultra-low power machine learning
Wide Application: Supports Codecraft, Arduino, MicroPython graphic programming, etc.
Wio Terminal
Wio Terminal is a module equipped with the ATSAMD51, ARM Cortex-M4F microcontroller. It is equipped with the Realtek RTL8720DN Bluetooth LE 5.0 communication system and WiFi 2.4 GHz / 5 GHz. The terminal is equipped with a 2.4 "LCD screen, IMU sensor, microphone, buzzer, microSD slot, light sensor and IR diode. Compatible with Arduino and Raspberry Pi.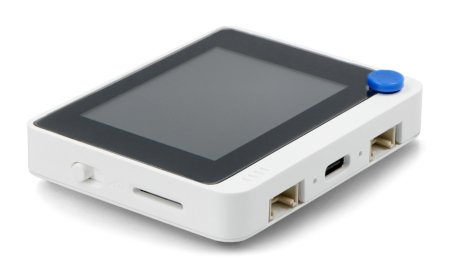 Wio Terminal module.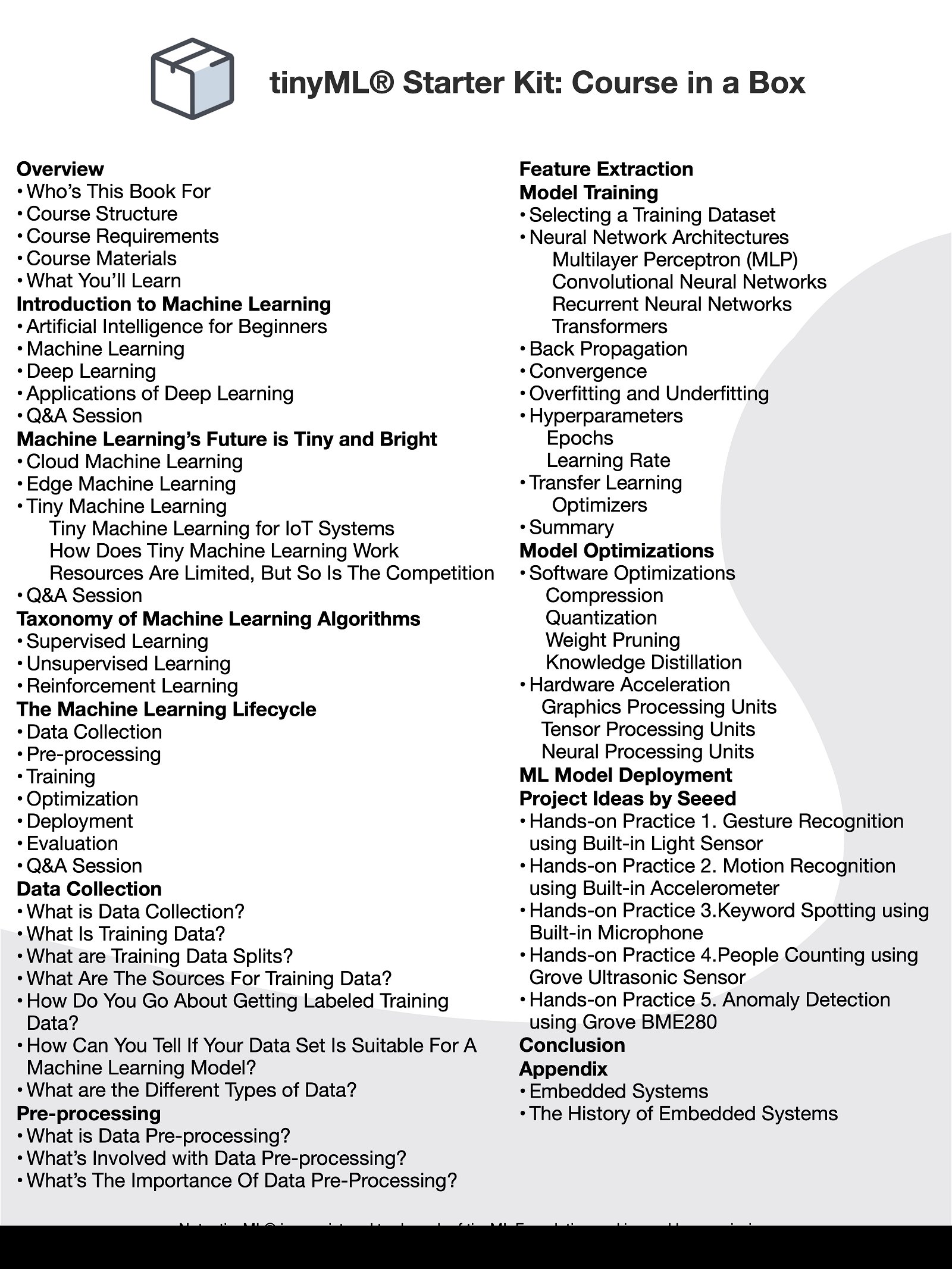 Contents.
Who is this book for?
The book has been specially designed for teachers, in order to use the Wio Terminal in the classroom or in workshops to show students the machine learning technology.
Course structure
This book is designed as a brochure for teachers and students to help you get started with machine learning. The course focuses on preserving the concept of Machine Learning rather than the technical and theoretical aspects of Machine Learning.
What will you learn?
Users will learn how to train and implement deep neural network models on Cortex-M Seeedstudio core microcontrollers. The course content covers a series of step-by-step detailed projects, which will allow students to understand the basic ideas of modern machine learning and how it can use them in low power microcontrollers.
Kit contents
Set with the TinyML Prof. Vijay Reddi - Seeedstudio 114992774
Grove ultrasonic distance sensor
Grove temperature and humidity sensor
USB Type-C cable
2x Grove cable
Set of stickers
User Guide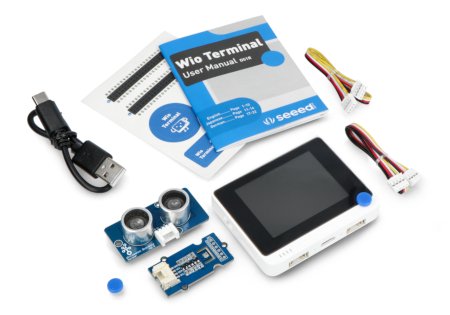 Kit contents.
‌