Product description: Pi Clock RTC PCF8563 I2C - real time clock + buzzer + battery for Raspberry Pi 4/3/2/B+
Real Time Clock PCF8563 module is powered by CR2032 round cell battery (included). The chip allows timekeeping while the Raspberry Pi is unplugged. The module has 40-pin connector and built-in buzzer (connected to GPIO16 pin).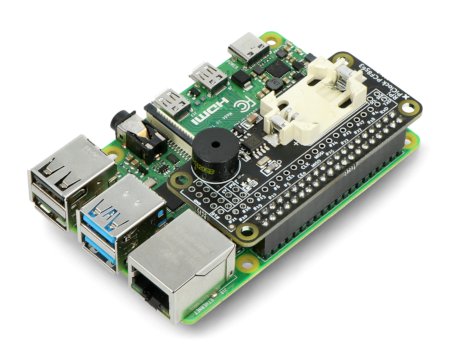 The subject of sale is the module. Raspberry Pi needs to be purchased separately.
GPIO connectors are located on top of the module with mounting holes so user can use them after module mounting. No goldpin solder connectors included.
Pi Clock RTC PCF8563 I2C real-time clock specification