Product description: Tuya LS1 - Touch wall switch - ZigBee - 1 channel.
Single-channel walltouchswitch to control any light circuit. For proper operation of the switch you only need to connecta phase wire.It communicates through the ZigBee protocolversion 3.0, according to the 802.15.4 standard. The front panel is covered with tempered glasswithLEDbacklightand the frame is made of matt aluminium. For proper operation a connection tothe ZigBee gatewayis required.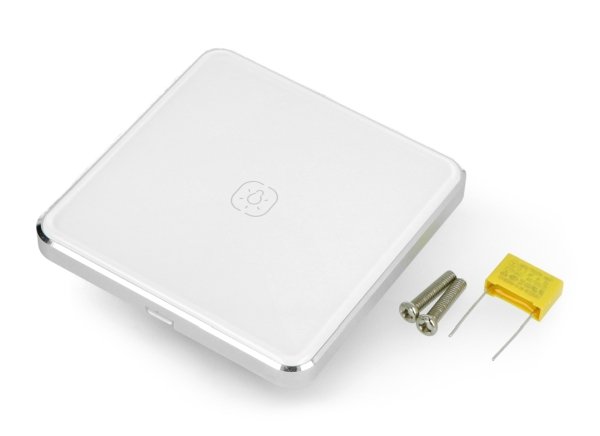 Single-channel, touch wall switch.
Main features of the Tuya LS1 switch
It does not require an N-neutral cable to function properly.
Enables automation of lighting control.
Weekly schedule can be set.
Operation according to a scenario dependent on the operation of other home automation devices, e.g. motion detector, etc.
Remote control with a smartphone or manual touch.
Robust and aesthetic design, panel covered with tempered glass with LED backlight, and frame made of aluminum.
It cooperates with ZigBee control panel within Tuya Smart Life application.
Note .
For proper operation the device requires a connection to theZigbeegateway, which can be purchased separately.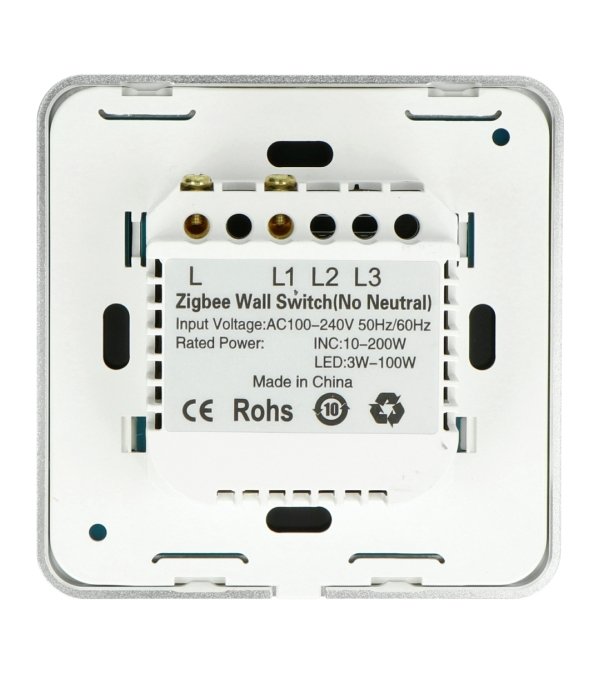 Switch outputs.
Tuya LS1 touch switch specifications
Power supply: 230 V (requires phase - L only)
ZigBee protocol: version 3.0 according to standard 802.15.4
Antenna: built-in
Number of controlled circuits: 1
Status indicator: LED
Application: Tuya Smart Life (ZigBee PBX required for operation)
Dimensions: 86 x 86 x 24 mm