Product Description: 8 GB eMMC memory module with Linux for OdroidXU4
eMMCv.5.1 memory module with Linux Ubuntu preinstalled for minicomputersOdroid XU4. It has HS400 interface with 8-bit DDR mode. The device is ready to use right after unpacking, thanks to factory loaded operating system.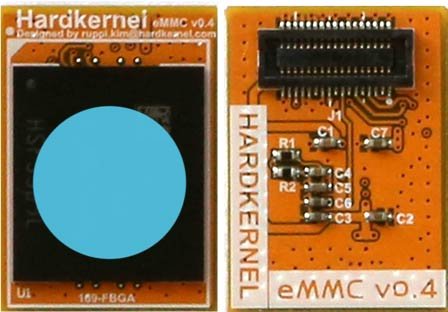 8 GB eMMC memory equipped with Linux.
In our offer there are also othereMMCmemories for Odroid minicomputers.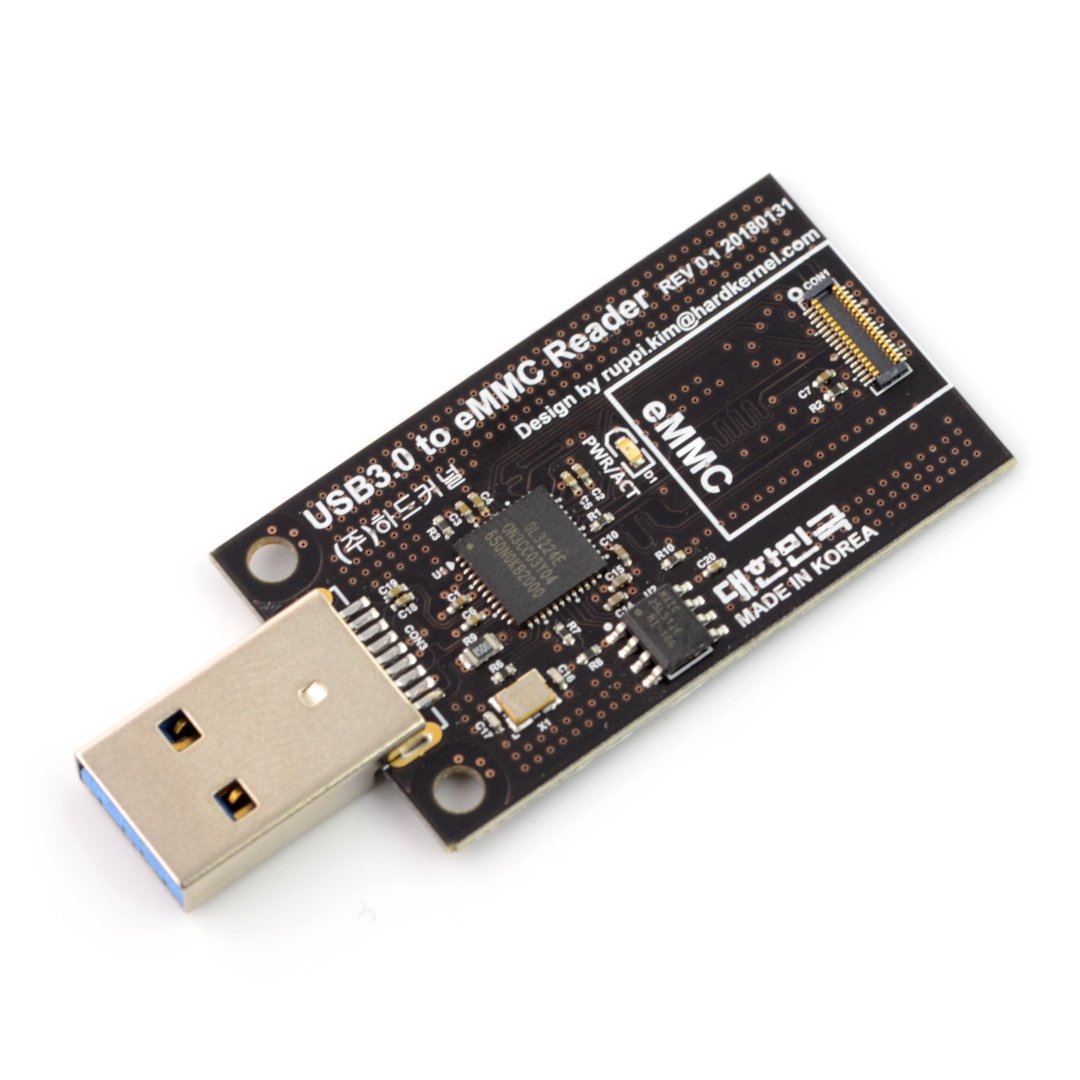 Adapter for eMMC module formicroSD card slotcan be purchased separately.
Comparison of memory card speeds and eMMC
Memory card

SD UHS1

Memory card

SD Class 10

Memory

eMMC 5.0

Recording speed
10.8 MB/s
8.5 MB/s
39.3 MB/s
Reading speed
35.9 MB/s
18.9 MB/s
140 MB/s
Specification
Capacity: 8 GB
Interface: eMMC

version 5.1 (HS400, 8-bit DDR mode)

Operating System: Linux
Compatibility: OdroidXU4