Attention!
The product has been discontinued. Check other products in category.
Description
Shield for Arduinowith 4-channel G15 servo driver, operating with a voltage from 7 V to 15 V, communicates via the UART interface. On the board there are jumpers for selecting pins RX and TX and an ARK connector for external power supply.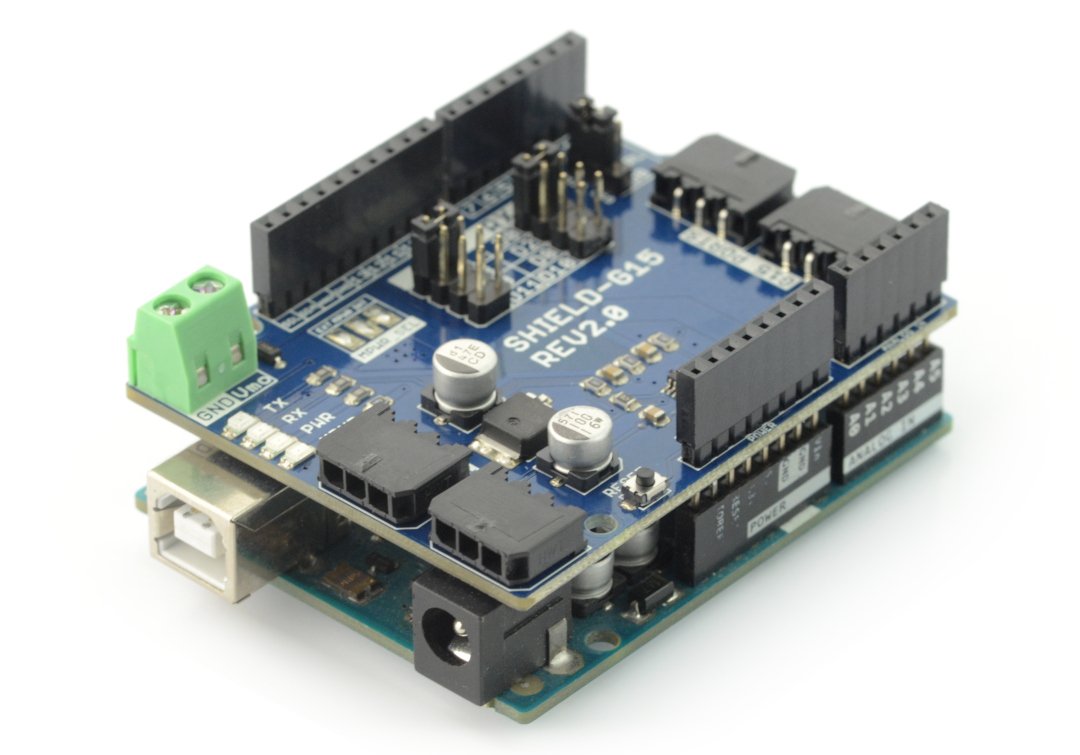 The subject of the sale is a shield only,Arduino Unocan be purchased separately.
Layout of the board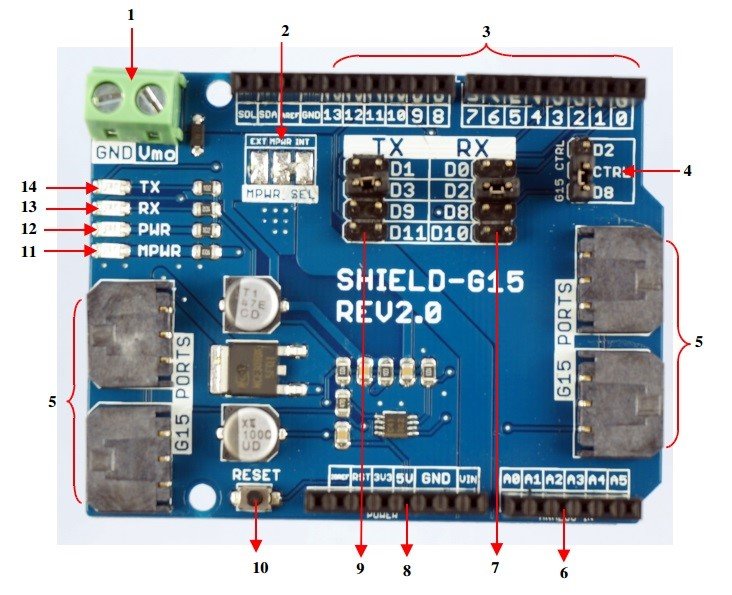 ARK connector for an external power supply of the servos from 7 V to 15 V.
Jumper to select power source, defaults to supply from pin VIN Arduino. For external supply from the ARK connector, you should unsolder the default jumper and solder MPWR with EXT.
Arduino digital pins.
Jumper for selecting the pin controlling the servo, D2 or D8.
Connectors for G15.
Arduino analog connectors.
Jumper for selecting pin interface UART - RX.
Pin of the power supply - 5 V.
Jumper for selecting pin interface UART - TX.
Reset button.
LED of the servo power supply.
LED of the board power supply
LED RX.
LED TX.
Specification
Voltage service: 7 to 15 V
Number of channels: 4
Servos connector: G15
Interface: UART
Jumper for selecting pin TX and RX
Jumper for selecting pin controlling the servo
ARK connector for external power supply
Dimensions: 68 x 53 mm