Attention!
The sale of the product has been completed. Check others in thiscategory.
Product description: Arcade-C-1P - retro game console - Raspberry Pi 3B+ + 16 GB microSD + power supply.
The Arcade-D-1Pis a classicsingleplayer console. It has a classic joystick and colorful buttons. Console based on RaspberryPi 3B+minicomputer. Thanks toRetroPiesystem there are thousands of games available. The set also includes a 16 GB microSD card and a microUSB power supplyfor RaspberryPi.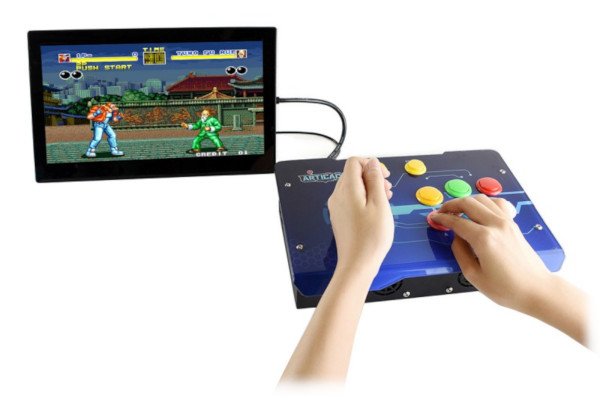 Example of connecting Arcade-C-1P with a screen.
The kit includes elements for self-assembly.
Main features of retro Arcade-C-1P console
Raspberry Pi 3B+, 1.4 GHz 64-bit, 1 GB RAM, quad-core processor for smooth gameplay at 60 fps
Supports RetroPie system with thousands of game ROMs available
Supports home entertainment center - KODI
HDMI connector supports 1080p resolution
Communicates via 2.4 GHz / 5 GHz WiFi
It has 4 USB ports
Includes two stereo speakers: left and right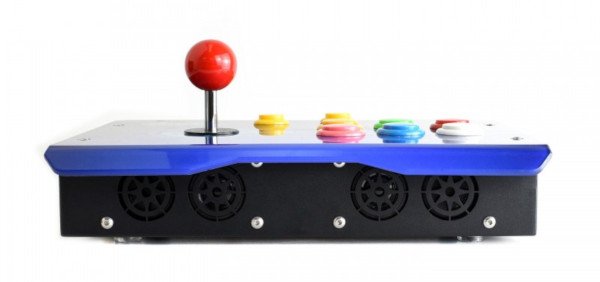 Retro Arcade-C-1P game console.
Arcade-C-1P console specifications
Controller: Raspberry Pi 3B+
Memory: 16 GB microSD card
Casing material: aluminum and acrylic panel with UV print
Communication: HDMI / USB / Ethernet
Resolution: 1080p, configurable
Games: thousands of games available for self-installation
Control: joystick and 8x buttons
Power supply: 5 V
Dimensions: 300 x 215 x 75 mm
The Arcade-C-1P kit includes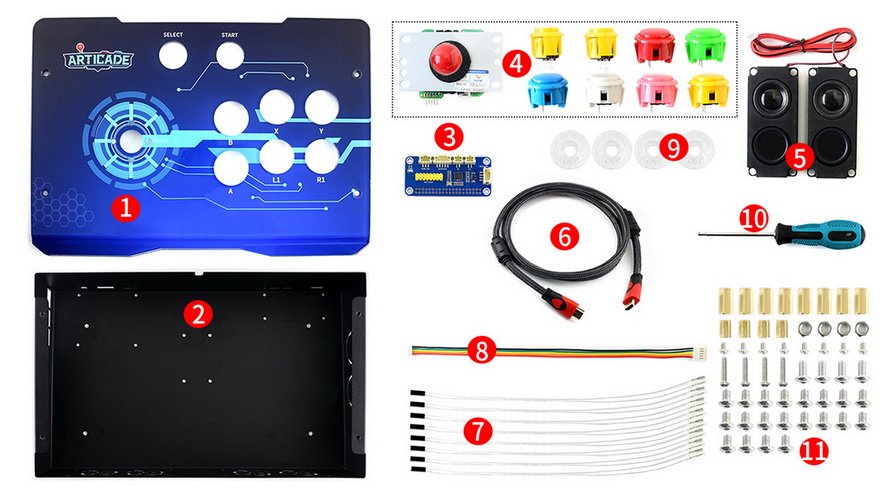 Set contents.
Acrylic panel
Aluminium housing
Arcade Game HAT overlay
Joystick and buttons
8 Ω

5 W

speaker

HDMI cable

Cables for x8 buttons

Cable to the joystick

Rubber feet x4

Screwdriver
Set of screws
Raspberry Pi 3B+
16 GB microSD memory card
Power supply
Dimensions of Arcade-C-1P console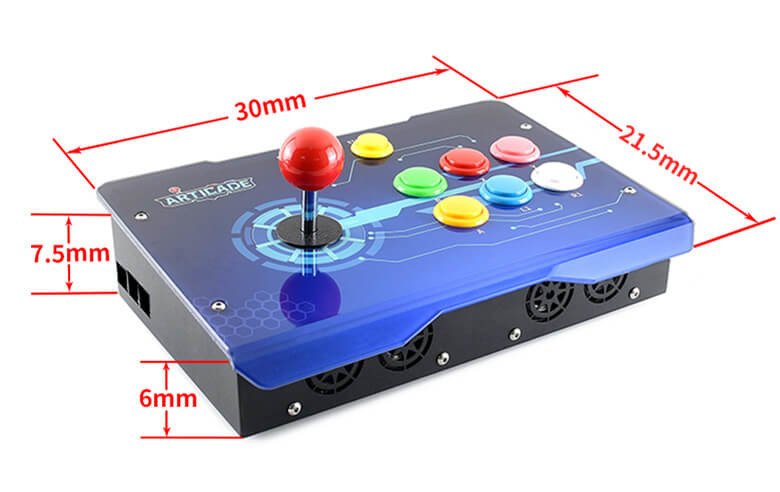 External dimensions of the Arcade-C-1P controller.