Attention!
The product has been discontinued. Check others products incategory.
Description: Texas Instruments microcontroller - MSP430G2553IN20 DIP
Microcontroller from Texas Instruments MSP430 family of 20-leg THT case - DIP. Voltage supply range from 1.8 V to 3.6 V, signal frequency up to 16 MHz and 16 kB of Flash, 512 B RAM.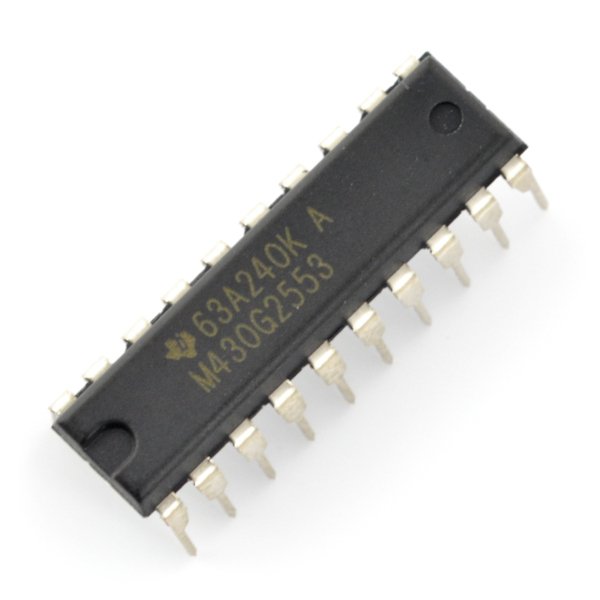 Specification of Texas Instruments microcontroller - MSP430G2553IN20 DIP:
Supply voltage: from 1.8 V to 3.6 V
Clock speed: 16 MHz
Flash memory: 16 KB
RAM: 512 B
16 lines of output/input
Two 16-bit Counters
8 channels 10-bit Converter analog-to-digital
Hardware communication interfaces: I2C, IrDA, LIN, SPI, UART
THT case DIP20