Product description: Automatic leveling sensor - HallON v3 Anet A8 / Anet A6 - black
Automaticwork platform leveling sensor forAnet A8andAnet A63D printers. Allows you tomap deformationsthat occur during typical 3D printer operation due to, among others, platform heating. The higher the temperature of the workbench, the more it deforms. Deformation is also affected by the size of the platforms. Once the mapping is complete, the strain data for each measurement point is transferredto a G-Code file.The process results in the addition ofZ-axis point correctionsto increase the consistent stacking height of thefirst print layer. This results in optimized adhesion of the base layer to the platform.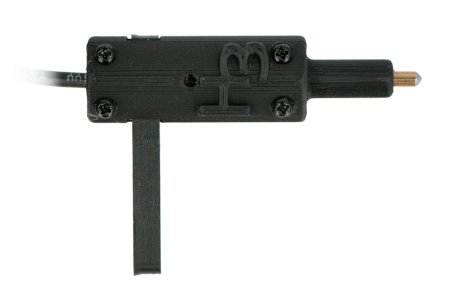 Element in black.
HallON Configurator software
The manufacturer providesdedicated softwarethat is used to configure the HallON sensor. With it, sensor operationdoes not require knowledge of G-codeor terminal operations. The HallON v3 sensor installation guide on the Anet A8 printer will help you perform self-configuration and calibration of the sensor.
Each HallON sensor is pre-tested. The resulting value is placed in the package as a reference value.