Attention!
The product has been discontinued. Check others products incategory.
Description
AIS home is the product that enables you to deliver the content of commands and accomplish them. You can use it in many different ways:via the mobile Android app, via a web browser available on the local network and by usinga dedicated radio remote control and voice commands.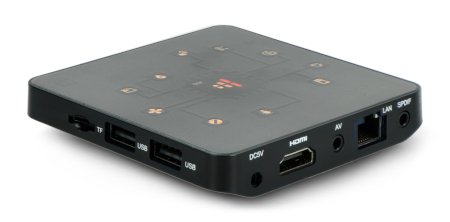 With AIS DOM the home control can be automated so that special conditions should trigger specific actions in your home. The product is easy to use also for people with poor sight and for the elderly. For example, to turn on the radio, just press and hold the microphone (on the remote control or the app), and then say, "Turn on the radio RMF".
The gateway software
The platform includes 4 main system components, 3 of them are already installed
The Android system - a minimal system with additional packages available through the APT package manager from the AIS Linux package store.
Automation platform- a modified and supplemented Home Assistant platform.
Additional apps- apps available on Google
Online services- defined in the on-line platform:

radio
podcasts
news
external services that require authentication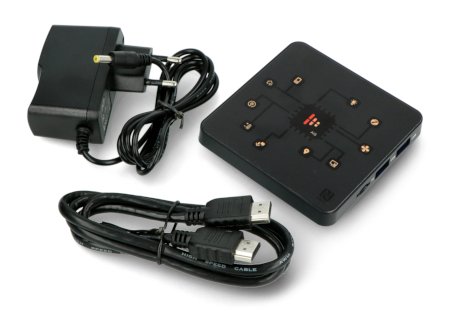 The microphone is turned on only when the button is being pressed. After releasing the button, the microphone is automatically disconnected, and what has been said is automatically processed andthe command is executed (e.g. switching on the lights, turning on the music, controlling blinds, watering the lawn, checking the weather, news, etc.).
Technical Specifications
Model

dev 2

Processor

Amlogic S905

ARM Coretx A53

Software

Android 7.1.2 (root),

Linux,

Home assistant

Memory

2 GB DDR

Built-in drive

16 GB eMMC

HDMI

2.0 A

AV

3,5 mm jack

SPDIF

3,5 mm jack

USB

1x OTG + 1x USB 2.0

Memory card slot

TF

Ethernet RJ45

10/100M

WiFi

2.4 GHz 802.11 b/g/n

Bluetooth
no

HDMI cable

Included

Power Supply 5V, 2A

Included

Remote

buy it separately

Warranty

 

24 months
Set includes
Gate
Power supply
HDMI cable