Attention!
The product has been discontinued. Check other products in category.
‌
Product Description: Raspberry Pi 3B+/3B/2B housing and PiFace Digital 2 module - transparent
Transparenthousing for theRaspberry Pimini computerin 3 B+, 3B, 2B and 1B+ versionsand thePiFace Digital 2module with external dimensions110 x 80 x 45 mm. In addition to the holes for standard Raspberry sockets, the housing also has display outputs and PiFace buttons.
The housing is mounted with screws (included) and without the use of glue, which allows its disassembly at any time.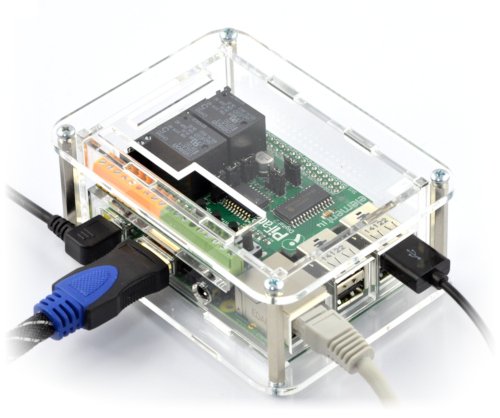 In the picture, theRaspberry Pi mini-computerin a housing withPiFace Digitalmodule, connectedpower supplyandHDMI cable.
The subject of sale is the casing, other elements can be purchased separately.
Housing specifications
Colour: transparent
Material: 3 mm thick acrylic
External dimensions:

110 x 80 x 45

mm