Attention!
The product has been discontinued. Check other products in category.
Product Description: Housing for Raspberry Pi camera - RPI-CAM.0 transparent
Transparent plastic housing to protecttheRaspberry Pimini-camera. It provides easy "click" mounting. It can be attached to a 43 mm diameter hole.
Housing specifications for Raspberry Pi camera
Installation type: latch
Colour: white
Material: Plastic
The diameter of the hole: 43 mm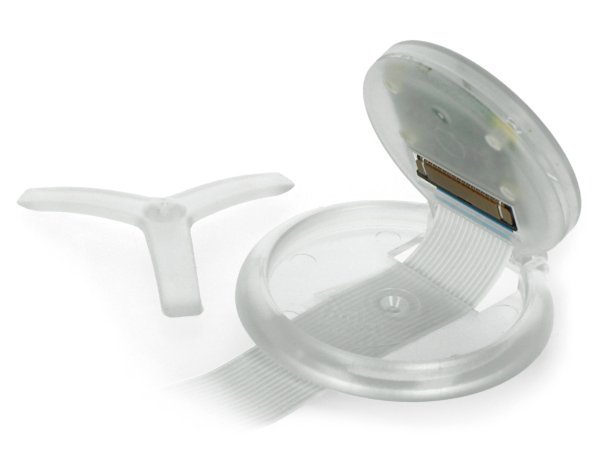 Camera mounted in a housing. The subject of sale is the housing,the cameracan be purchased separately.