Attention!
The product has been discontinued. Check other products in category.
Description
Module changing Raspberry Pi into a gateway for the home automation Z-Wave. Allows to control the devices via smartphone or web browser. The interface uses Java Script - JSON - on the embedded web server. Internal antenna provides range of up to 200 meters.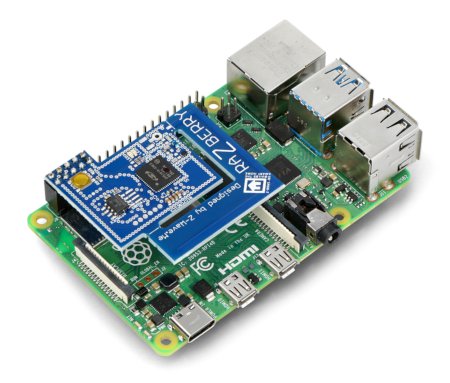 The module is connected to the GPIO pins of the Raspberry Pi.The Raspberry Pimust be purchased separately.
RaZberry consists of:
Transciver Z-Wave connected to the GPIO pins of the Raspberry Pi
Software firmware running on the chip of transciver Z-Wave
Certified communication stack Z-Wave: running on the Raspberry and offering a web interface
User interface Z-Way Ajax in a demo version that provides easy access to all functions of Z-Way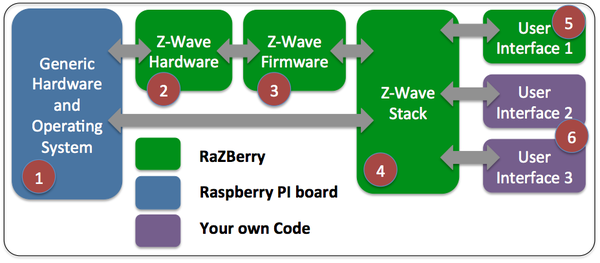 The manufacturer provides amanualdescribing the configuration of the device.
Specification
The Z-Wave module for Raspberry Pi version 4B / 3B / 3B+ / 2B / B+ / B / A / Zero
Built-in transciver Z-Wave
Communication: pins GPIO
The Reset Button
Built-in antenna
Range: up to 200 m
Module dimensions: 44 x 42 mm