Description
Sensor recognizing the concentration ofcarbon monoxide (CO)in the air. It uses a voltage of3V(2 x AAA batteries included). It alerts you with sound and optical signals about dangerous for human's health concentration of this gas. The sensor recognizes the CO alarm concentration from 300 ppm. It has aTest button enabling verifying the correct operation of the device and turning the alarm signalisation off. CD-50B8 mini CO sensor will reinforce your safety.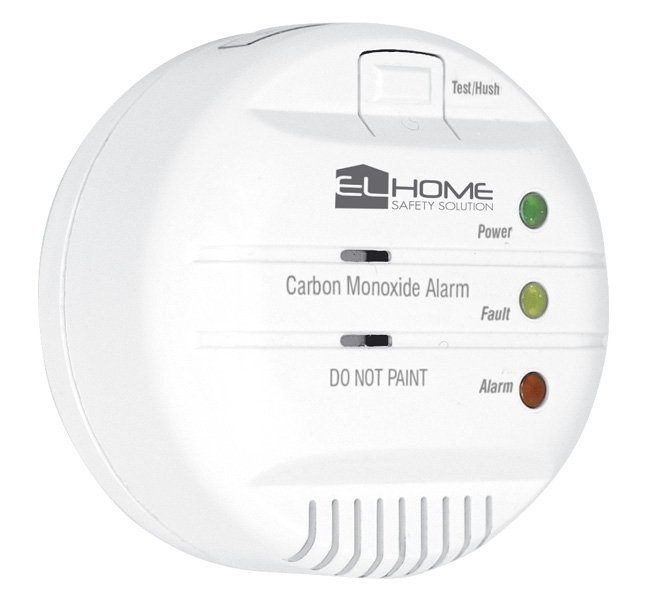 Warning!
Before connecting, refer to the kit instructions.
Specification
Sensor: electrochemical CO sensor by Figaro
Power: 3V

(2 x AAA batteries included)

Operating temperature: 10°C to 40

°C

Humidity: 15% to 90%
Current consumption

Stand-by: up to 10 µa
Alarm: 100 mA

Reach: approx. 20 to 25m2
Protection: IP20

Alarm: acoustic 85dB and optical

Buttons: test / mute

Dimensions: 68 x 68 x 35mm
Weight: 70g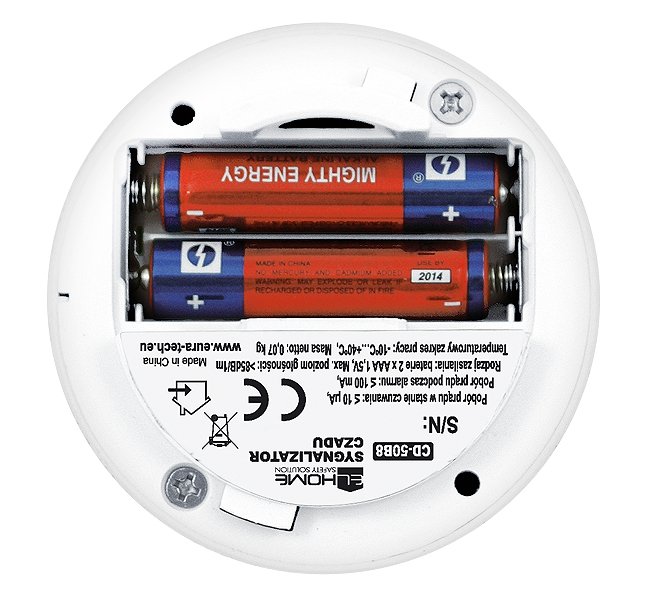 Finds application in:
domestic boiler rooms with CO stoves burning solid fuels and inflammable gas
kitchens, bathrooms equipped with gas device
domestic garages with LPG installation
school physics and chemistry laboratories
public areas
Each CD-50B8 minisensor was tested in Polish laboratories for correct operation. The following video shows the measurement procedure.