Product description: Mounting power supply for LED PR-15-12 strips and straps 12 V / 1.25 A / 15 W
15 W internal power supply unit designed to power LED strips and lighting strips. It is supplied with DC voltage up to 12 V. The power supply has an IP20 protection degree. The outputs are made in the form of a screw terminal strip. The power supply is housed in an aluminium housing.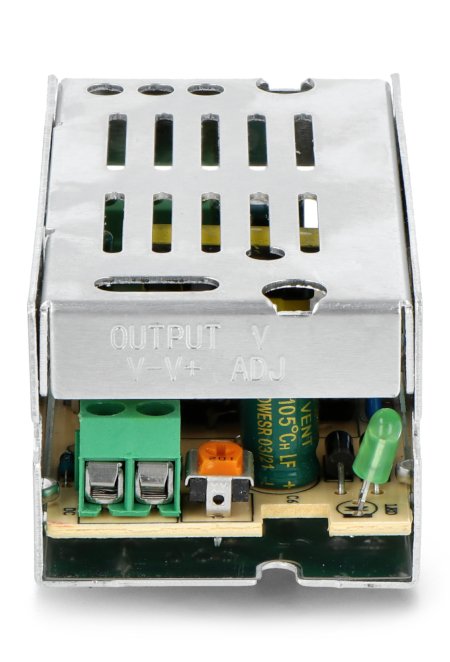 Power supply connectors for LED strips and tapes PR-15-12.
A suitable power supply unit for the LED strip isselectedby multiplying the length of the strip expressed in meters by the power of the strip. To achieve failure-free operation, it is best to choose a power supply with a minimum reserve of 10% of power.
Specification
Supply voltage: 180 V to 260 V AC
Output voltage: 12 V DC
Output current: 1,25 A
Power: 15 W
Connections: screw terminal block
Mechanical switch: none
Leakage class: IP20
Housing material: aluminium
Power supply dimensions: 71 x 40 x 31 mm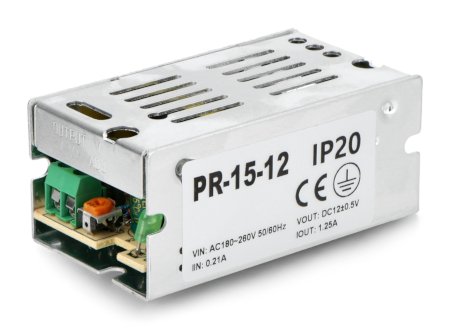 Mounting power supply 12 V / 1,25 A / 15 W.