Description of product: Car transmitter FM 4w1 - ART FM-09BT
Car holder which simultaneously is a charger and the FM transmitter. It allows forwireless transmission of music and phone callsto your car audio systemvia Bluetooth or FM frequency. The device can work as a charger, e.g. for mobile phone,tablet or navigationusingthe USB portand induction charging.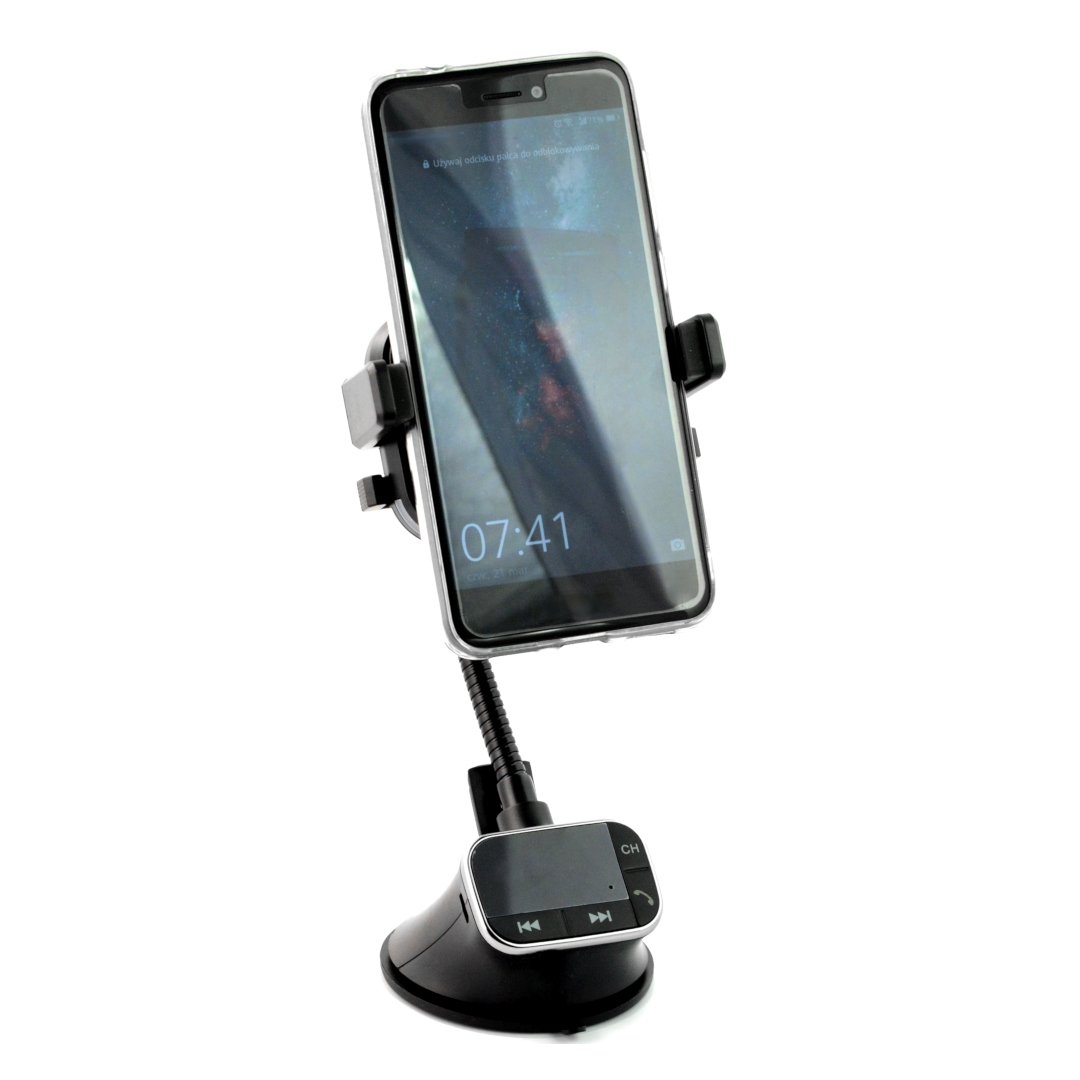 The holderwas designed for people who spend on the road, long hoursand want to be able to use the phone or navigation, or other multimedia. Thanks to theunique suctionpad, it ensures a strong grip, the holder can be fixed to the dashboards and window.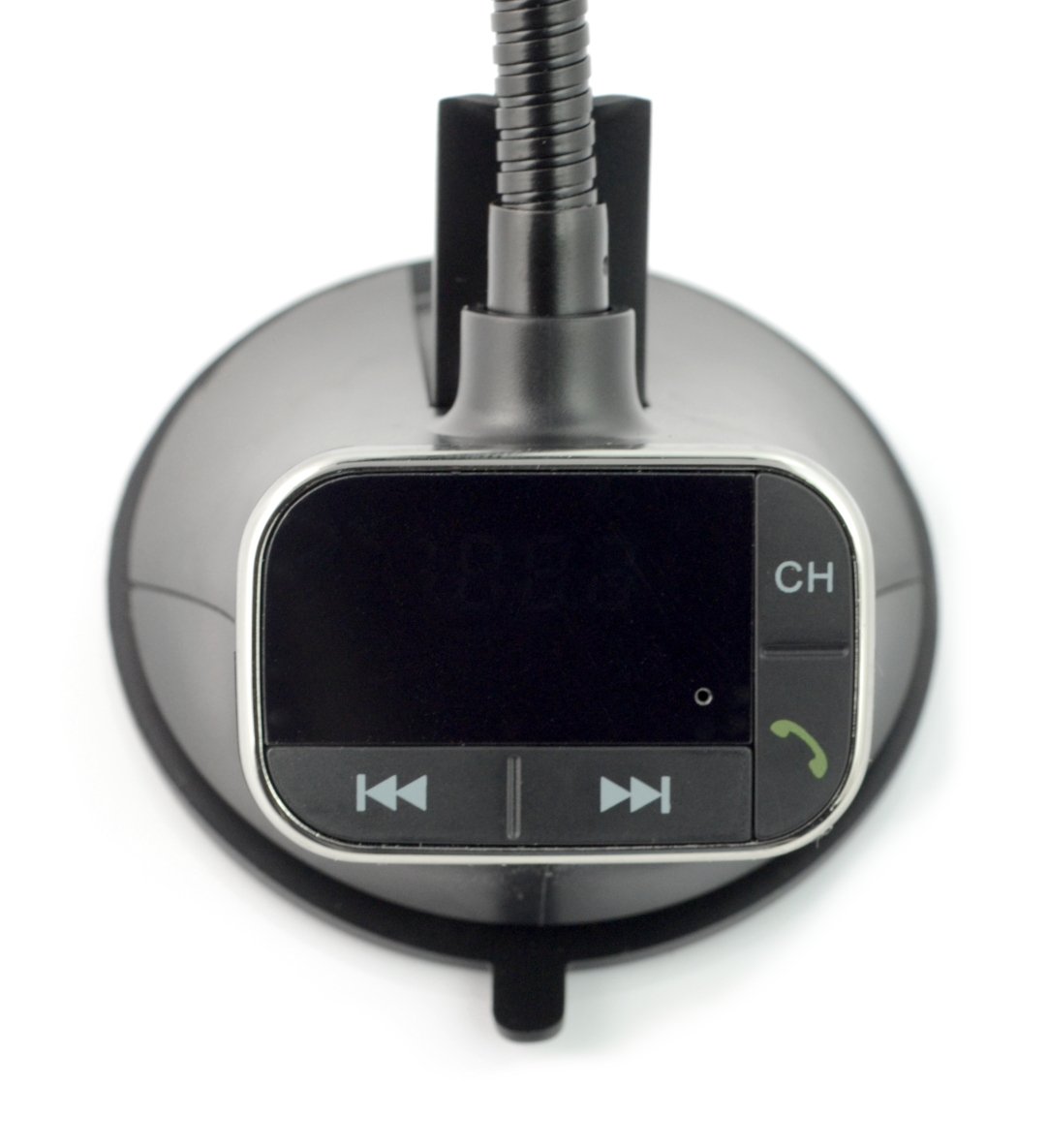 The suction pad contains the control over the phone(the possibility to accept the call, switch to next/previous). On the left side is the portmicroUSBfor charger (included). The holder is equipped withcar charger for car lighter withpower of 5 V, 2.4 A max. The charger is for 12 V andhas an additional USB slot for connecting other devices. It includesextrafusefor the charger.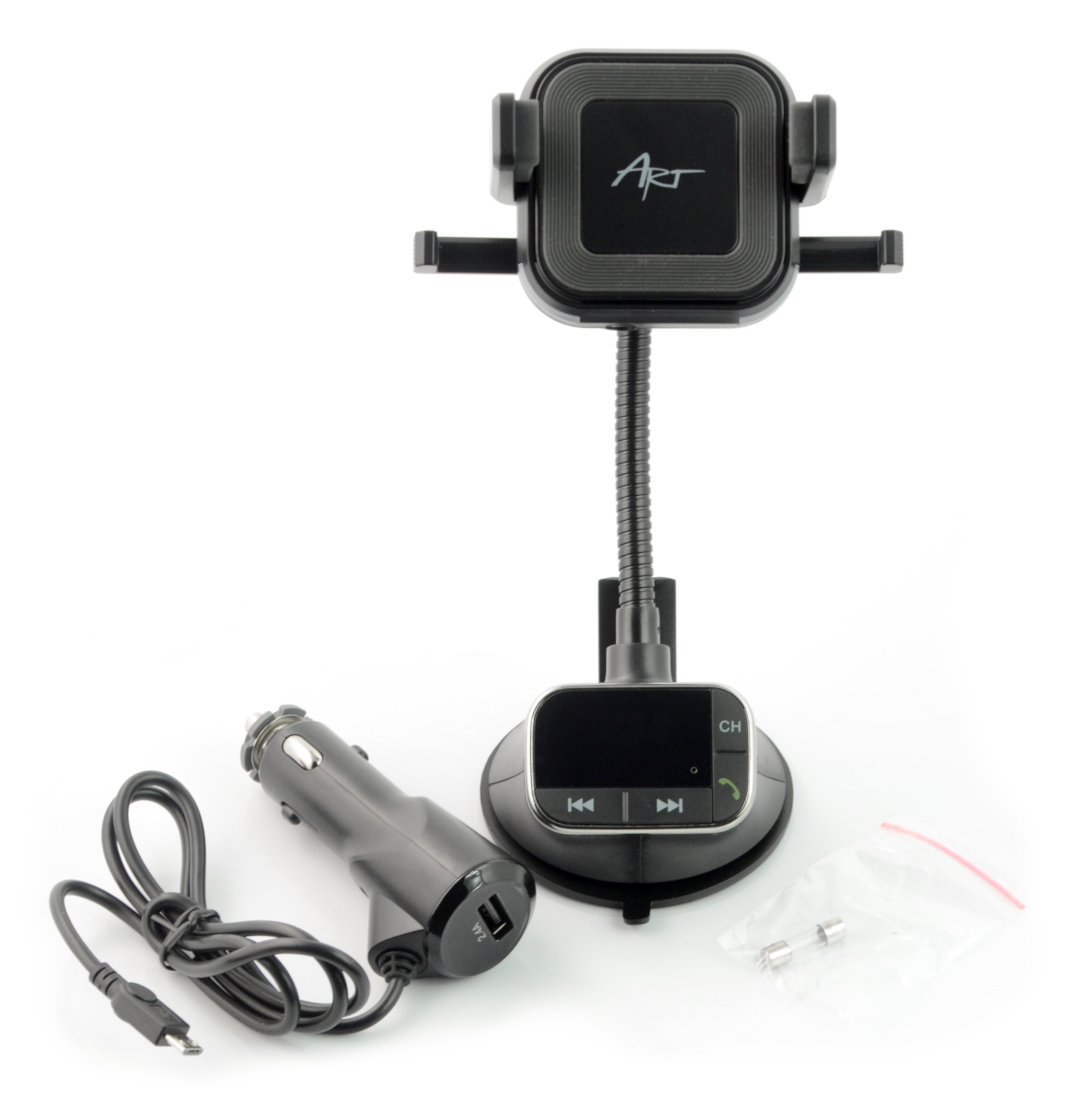 Designation of the transmitter ART FM-09BT
Playing the music
Redirecting calls on speakerphone in the car
Charging the phone
Holder for navigation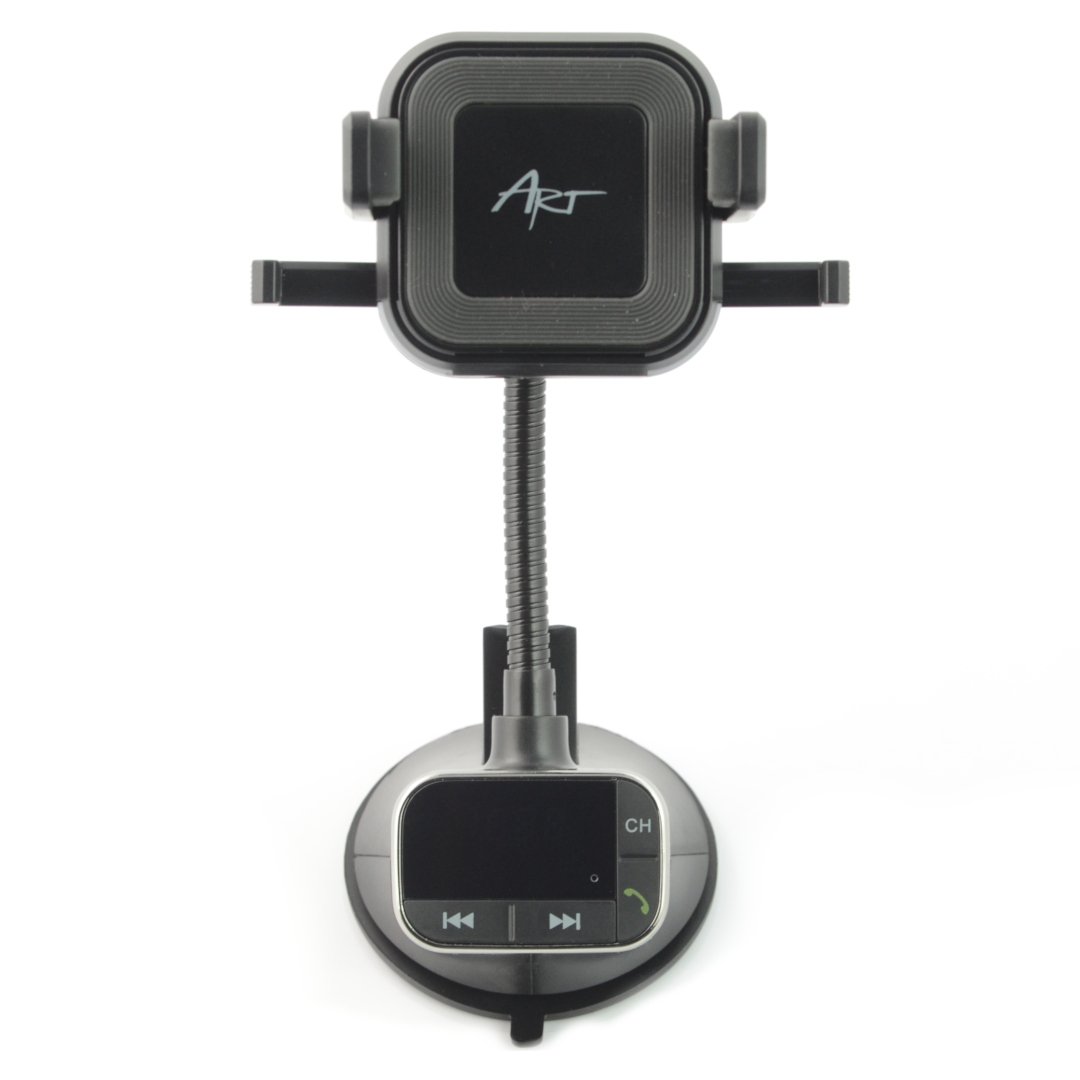 The contents of the set of the car transmitter 4w1 ART FM-09BT
Holder with the transmitter
Car charger for 12 Volt
Additional fuse for the charger
User manual in Polish language
Technical specifications of ART FM-09BT
Parameter
Range
Manufacturer
ART
Manufacturer's symbol
 MP3TR FM-09BT
Product type
Car holder for phone, 4in1
Adjustment of rotation of the holder
Yes
The height adjustment of the holder
Yes
Material of the product
Metal + Plastic
Platform dimensions
Max. width 85 mm
Color
Black
Warranty
24 months
Bluetooth Version
4,2
The frequency of the transmitter

from 87.5 MHz to 108.0 MHz

Induction charging

10 W with protection against overloading of the phone

USB slot

2.4 A

Weight

209 g