Product description: Plastic enclosure Kradex Z8U - 70 x 50 x 35 mm black with ears
Two-piece, housing designed for storage of electronic circuits. The material of the case is ABS. The product consists of an enclosure with mounting ears and a flap. The outer dimensions of the housing are 70 x 50 x 35 mm.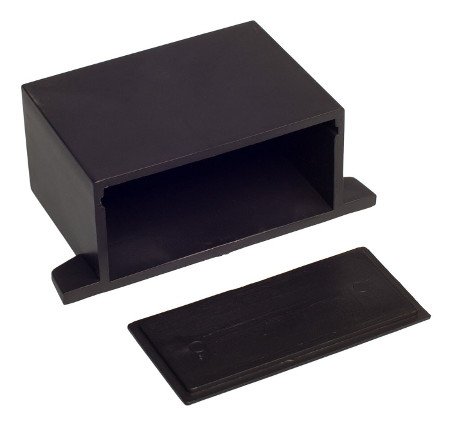 Housing with ears and flap.
Specifications
Colour: black
Material: ABS
Consists of a box with ears and a flap
External dimensions: 70 x 50 x 35 mm