Description: LiPoly

micro charger - Li-Pol 1S 3.7V microUSB charger

Simple charger for 1-purpose lithium-polymer batterieswitha nominal voltage of 3.7V. Maximum charging current is 450 mA. The system is powered via the microUSB connector witha cable. There is an LED on the board to indicate the charging status.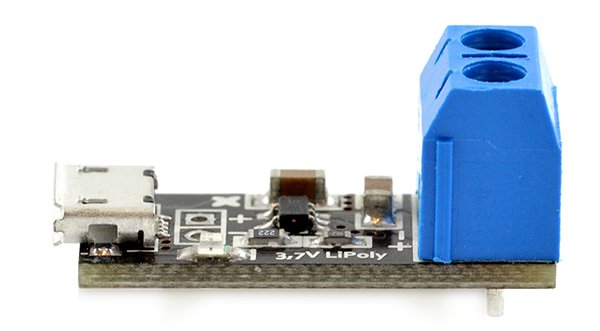 Goldpin connectors and a screw socket for self-soldering are included.
Attention!
Before connecting the battery, check the polarity of the plug.