Product description: Expansion board for Romi Chassis - black - Polol 3560.
An accessory for theRomichassis allows you to add a new vertical level to the robot. The diameter of the plate is the same as the diameter of the robot chassis plate, madeof black ABS. The plate is halfcirclein shape to allow access to the other accessories on the base plate. The plates can be joined into a complete circle if required. Holes allowcables foradditional elements. This tile can also be found in the Romi Arm KIT.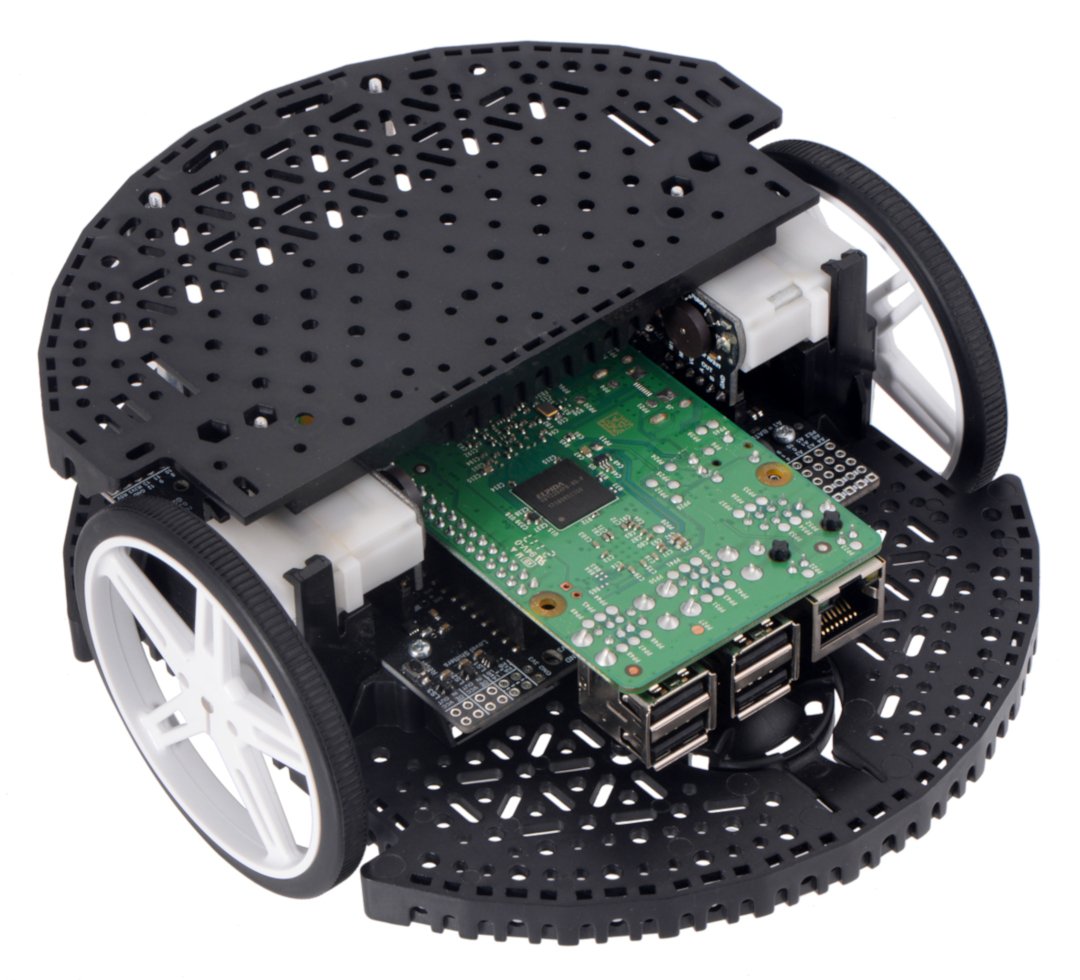 Example of application of an expansion board.
PCB specification
Material: ABS
Colour: black
Width: 145.5 mm
Weight: 25 g