Description: Camera IP rotary WiFi 2304x1296px 3MPx RTX SmartCam AI20
IP camera used for monitoring rooms, e.g. apartments, shops, offices etc. Possibility of remote control of vertical and horizontal adjustment. Resolution of the camera is 2304x1296 px, the image is of 3 mpx quality. It is connected via WiFi network. The camera works with the Tuya smart home application. Compatible with Android and iOS systems.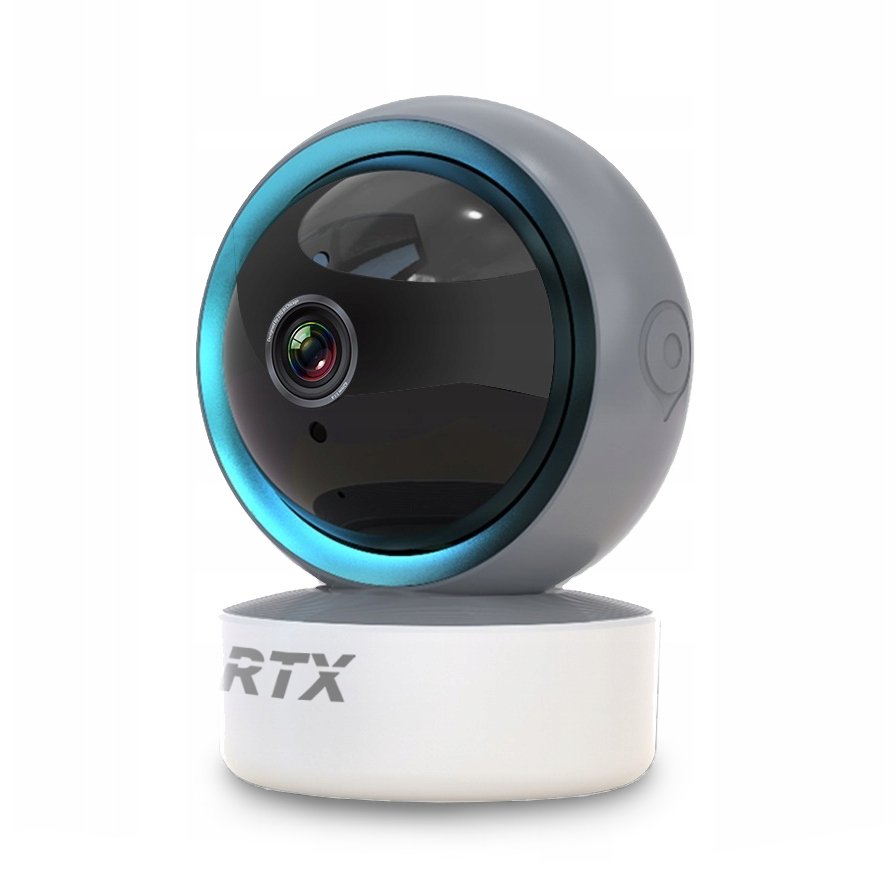 RTX SmartCam Ai20 IP camera.
The device also has a built-in speaker and microphone. Thanks to IR diodes it is possible to view at night, up to 8m away. The camera has motion detection function with notification. It supports microSDcards up to 256 GB (not included in the set), the card can be used for recording both video and audio.
Specification of IP camera
WiFi RTX SmartCam Ai20 IP camera
Sensor: CMOS
Sensitivity: 0.5 lux
Resolution: 2304x1296px
The width of the lens: 82°
Angle of rotation: 355° (H) 110° (V)
Compression: H.264
Max. frame rate/s: 25
Visibility in the dark: up to 8 m (6x IR diodes)
Two-way communication: Half Duplex
Built-in speaker and microphone
Communication: 2.4 GHz WiFi
MicroSD card support: up to 256 GB (not included)
Operating temperature: 0°C to 60°C
For indoor use
Power consumption: 2 W
Power supply: 5 V (power supply included)
Dimensions: 90mm x 70mm
The camera set includes
RTX SmartCam Ai20 camera
USB - USB-C cable
Plug-in power supply
Manual