Product description: Induction charger Blow WCH-04 5 V / 1.5 A
BlowWCH-04inductionchargerallowingwireless charging with the latest Qi technology. It provides a quick charge of 5 V /1.5 A or 9 V / 1.6 A.It has protection against short circuit, overload and overheating. Extremely thin and lightweight. Designed only for devices equipped with wireless Qi charging technology.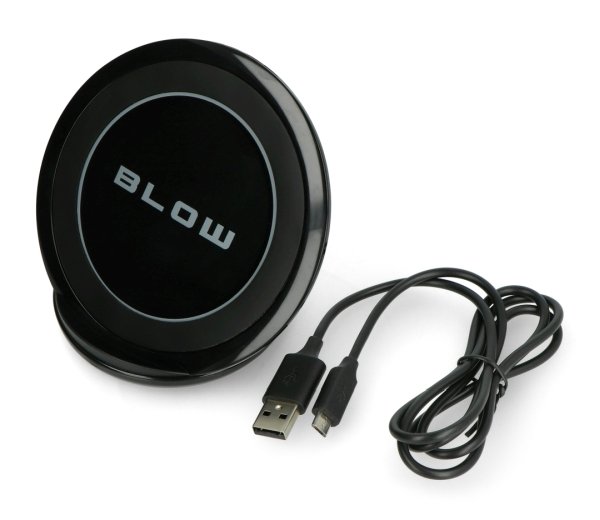 Blow WCH-04 induction charger included with the cable.
The charger works with phone models equipped with inductive charging option.
Specification of the Blow WCH-04 inductive charger
Input voltage: 5 V / 1.5 A or 9 V / 1.6 A
Output voltage: 5 V
Working distance: up to 5 mm
Charging capacity: 70% to 75%
Material: ABS
Dimensions: 115 x 87 x 84 mm
Weight: 122 g