Product description:DPM triple socket splitter AC 250 V - white
A three-socket grounding powersplitterwith a maximum load of 10 A. It has one plug for a 250 V mains socket.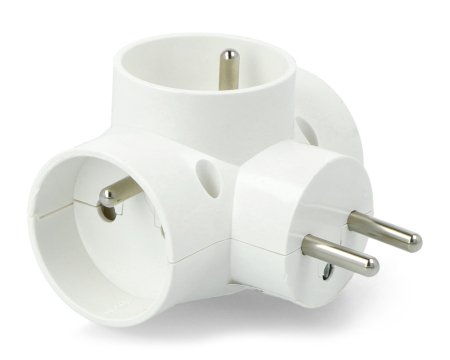 DPM triple splitter for AC 250V mains socket - white.
Specifications
Number of sockets: 3
Colour: white
Output current: 10 A max.