Product description: 70 x 70 mm focusing lens for EM-Smart markers
The focusing lens is designed to be used with EM-Smart markers. It allows you to work in the working field with dimensions of 70 x 70 mm with a laser with a wavelength of 1064 nm. The working distance (focal length) is 100 mm and the focal point diameter is 0.00000118 mm . The lens mount is M52 x 1mm thread. The lens works with the EM-Smart Basic / Basic + R, Basic 2 / Basic 2 + R and Mopa lasers.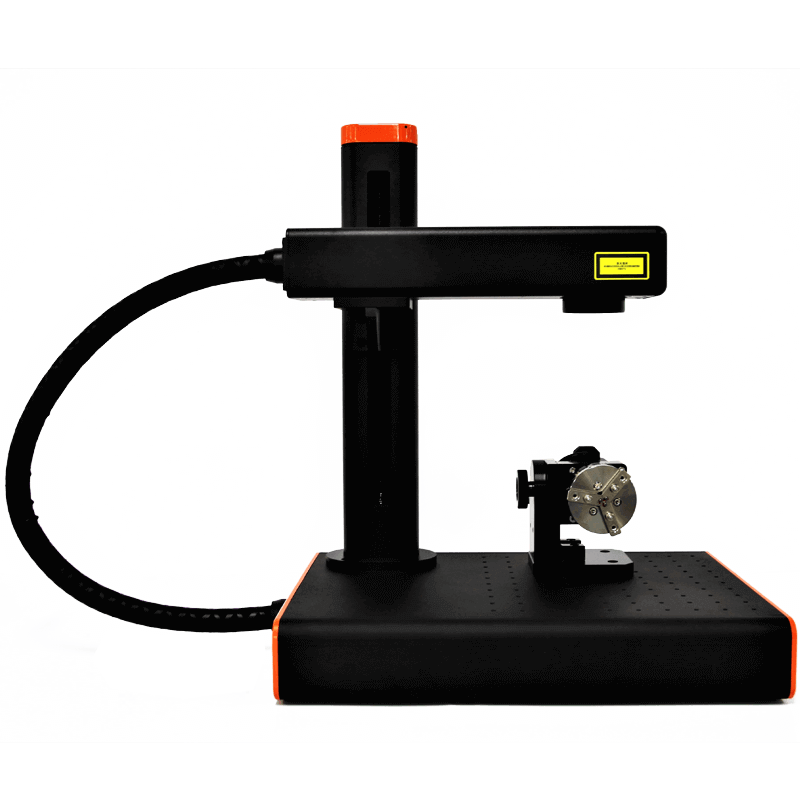 EM-Smart Basic 2 laser marker with a rotary attachment.
EM-Smart laser marking machines
EM-Smart marking machines are professional devices that allow for permanent engraving in metals and some plastics. All EM-Smart devices are equipped with branded lasers that ensure the highest quality of engraving. Our offer includes models such as Basic , Basic + R , Basic 2 , Basic 2 + R , Mopa and One, which are available in three color versions: gray , black and blue .
Specification of the EM-Smart lens
Wavelength: 1064 nm
Working area: 70 x 70 mm
Working distance (focal length): 100 mm
Focal point diameter: 0.00000118 mm
Mounting: M52 x 1 mm thread
‌