Attention!
The product has been discontinued. Check others products incategory.
Product description: Tantalum capacitor 22uF / 16V SMD - C
A capacitor, in which the metal electrode is made of tantalum. Capacitors of this type are highly resistant to weathering, and small size. The capacitance of the capacitor is 22 uF. In our offer, we have also ready sets of capacitors.
The size of the tantalum capacitor 22 uF / 16 V SMD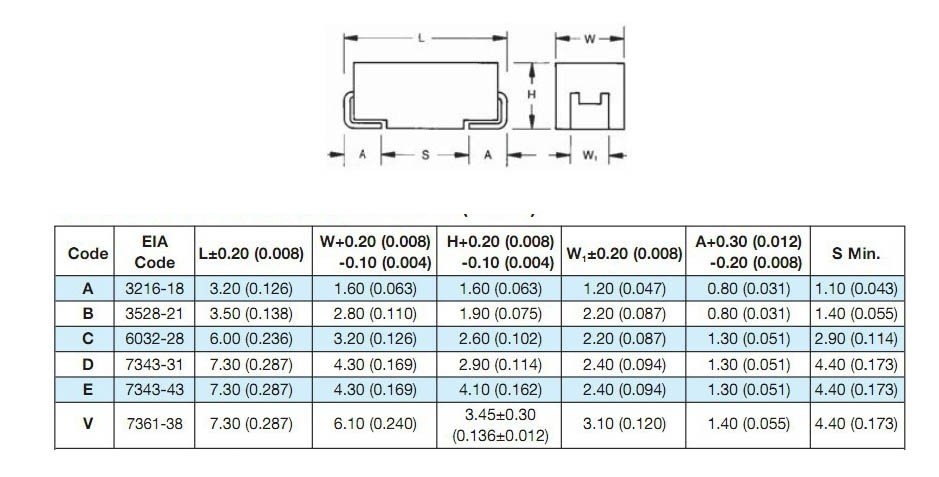 Technical characteristics of the tantalum capacitor2uF / 16V SMD
Capacitance: 22 UF
Voltage: 16 V
Tolerance: 20 %
Case: SMD C