Description: Weight K741D6 chrome 5 kg
Easy-to-use kitchen scale withchrome surfaceand unit converter. It has a large, easy to read display. The device measures withan accuracy of 1 g. The maximum load is 5000 g. K741D6 is powered by two includedAAA batteries.
Other scales are also available in the offer.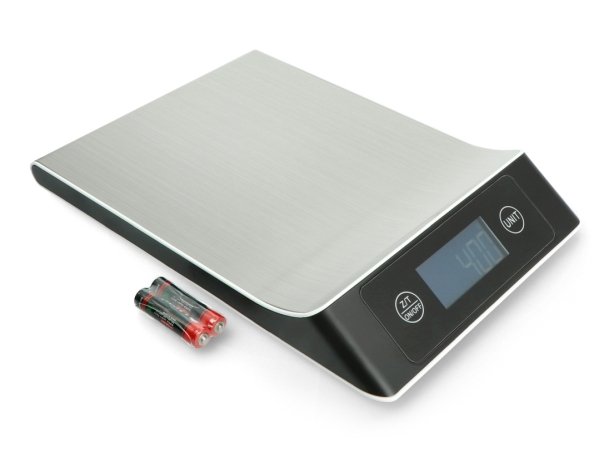 Weight K741D6.
Weight specification