Attention!
The product has been discontinued. Check other products in category.
Description
Temperature and humidity sensor WAC-03H1 dedicated for operating with WS-03H1 and WS-13H1 intelligent Wi-Fi controllers. It allows to turn on/off devices and monitor the temperature and humidity, e.g. allows you to switch on the heater when the room temperature drops below a fixed value. The sensor operates in the temperature range from -55°C to 125°C.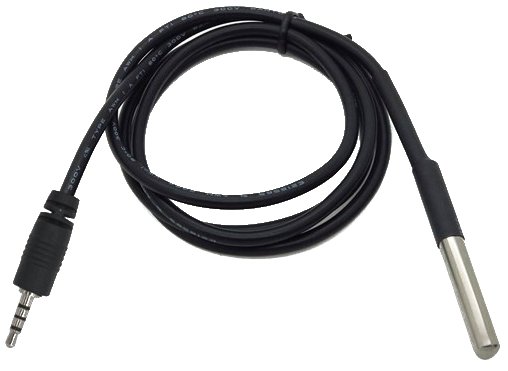 WS-03H1 relay is not included, it must be purchased separately.
Key features
The possibility of switching on and off devices when

 exceeding a fixed temperature

The ability to check temperature in real time
Works with Amazon Echo, Echo Dot, Amazon Tap
Works with Google Home
Works with Nest Google
Specification
Temperature range: -55°C to 125°C
Measurement accuracy: +/- 0.5°C (-10°C to 85°C)
Supply voltage: 3V to 5.5V directly from the relay
Corresponding time: 2s
Cable length: approx. 100cm
Dimensions of probe: 6 x 6 x 51mm
Weight: 10g