Attention!
The product has been discontinued. Check other products in category.
Description: Grove - set of black nylon rivets - 30 pieces.
Set consisting of30 pieces of black nylon rivets. Rivets are used to fix tiles fromGroveseries. The set includes4,8 mm, 5,6 mmand6,4 mmlong rivets.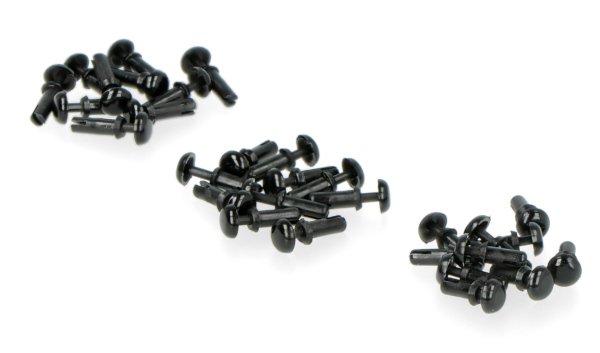 Set of 30 pieces of black, nylon rivets.
Rivet dimensions
The drawing shows R2064 rivets, the rest of the rivets have the same dimensions and only vary in length.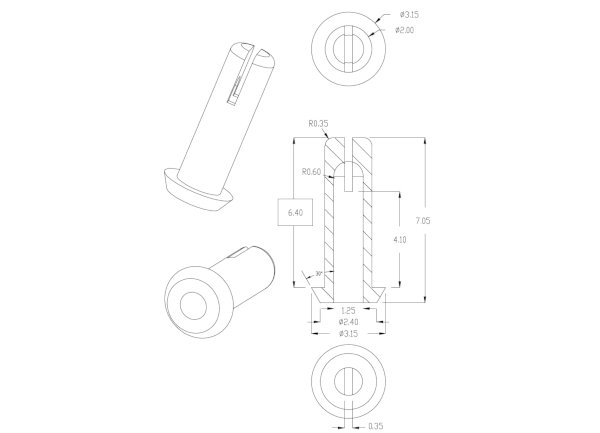 Dimensions given in mm.
Example of use
Rivets are more comfortable to use than nuts and bolts. They only work with flat modules.

Example of correct rivet attachment.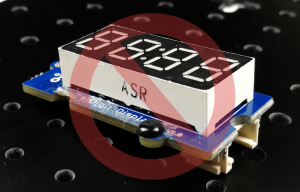 Rivets do not fit into modules with a connector at the bottom of the board.
Set contents
10x rivets R2048
10x rivets R2056
10x rivets R2064