Description
Intel Edison is a computing platform based on a powerful dual-core Intel Atom processor, equipped with WiFi, Bluetooth and a 70-pin connector.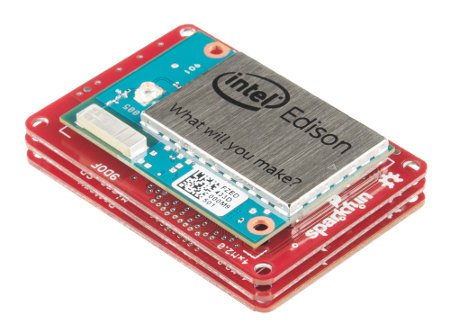 The kit includes a UART communication module - the Intel Edison platform can be purchased separately.
Offered module allows you to add Arduino capabilities to Intel Edison. The board is equipped with AVR ATmega328P microcontroller known from Arduino Uno and Pro Mini. Digital and analog outputs are compatible with Pro Mini.