Description
Electrically conductive fabric with dimensions of 305 x 330 mm used in so-callede-textiles. The surface resistance is 0.02 Ω2. Thanks to this material, it is possible to make e.g. a t-shirtwith buttons imitating a piano,a detailed description is available in theuserguide.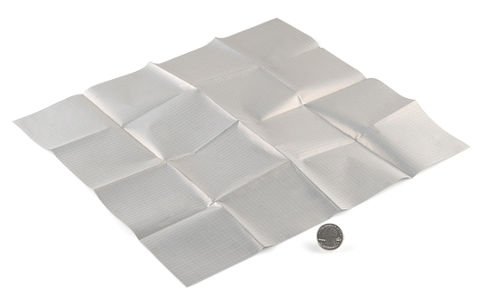 Specification
Electrically conductive fabric
Thickness: 0.1 mm
Works withLilyPad and Floramodules, among others
Fabric dimensions: 304.8 x 330.2 mm
Details in thematerial documentation.