Attention!
The sale of the product has been completed. Check others in thiscategory.
Product description: Set of precision screwdrivers NZ6 - 8pcs.
The set includes a set of8screwdrivers useful at home or serviceRTV,GSM. Screwdrivers fit all screws used in electronic devices. They have magnetic bits made of chrome-vanadium steel.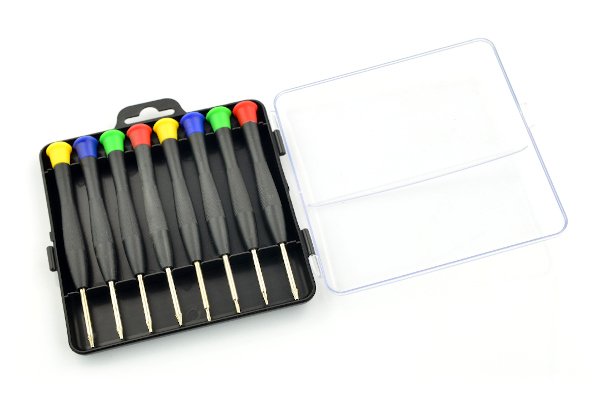 The screwdrivers are in a plastic case.
In the set:
Torx T3 x 30 mm
Torx T4 x 30 mm
Torx T5 x 30 mm
Torx T6 x 30 mm
Crossbreed 1,2 x 30 mm
Crossbreed 1.5 x 30 mm
Asterisk 0.8 x 30 mm
Flat 1.5 x 30 mm