Attention!
The sale of the product has been completed. Check others in thiscategory.
Description
Overlay to Arduino allowing data transmission on 315 MHz. This band is used, for example, in building security systems, vehicle monitoring, remote controls, wireless meter reading, fire safety systems, etc. The maximum transmission distance is 40 m. The module also has an XBee connector.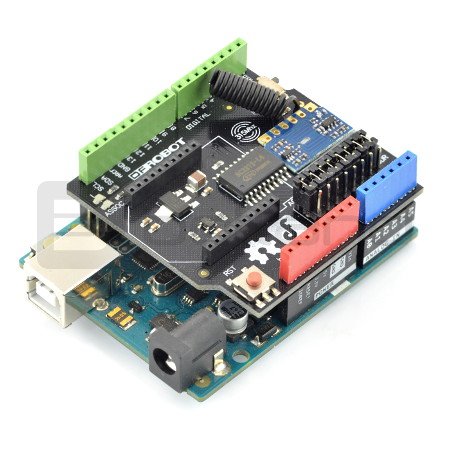 An additional advantage is a connector forXBee wireless communication systems, which enablesdirect connection of the module to the board.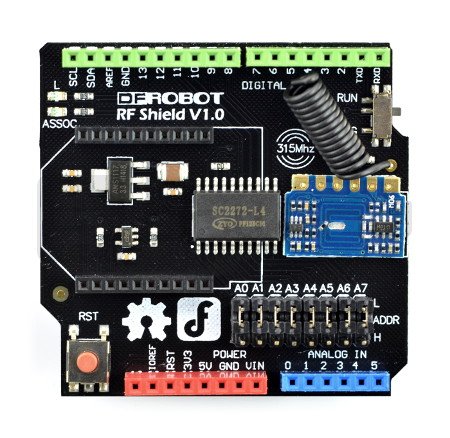 RF Shield is compatible with all 315 MHz network modules based on SC2260, SC2262, PT2260 and PT2262. The module works witha 315 MHz remote control. In this case all address jumpers must be removed.
Specification
Compatible withArduino
Used Arduino ports: 3, 8, 9, 10, 11
Frequency of operation: 315 MHz
Maximum current: 10 mA
Modulation mode: ASK
Demodulation mode: Superheterody
Affection: -102 dBm
Transmission speed: up to 9.6 kb/s
Antenna impedance: 75 Ω
The circuit: SC2272
Expansion interface: XBee
Transmission distance: up to 40 m
Operating temperature: 0 °C to 70 °C