Product description: BBMagic BBMobile - Bluetooth LE communication module
A module that enables communication with a mobile device viaBluetooth Low Energy.It connects to a PC using the UART interface viaUSB - UARTconverter.It enables programming of mobile applications via UART. Powered by voltage from 1.8 V to 3.6 V. BBMobile can cooperate with any controller equipped with UART communication, e.g. Arduino, RaspberryPi, STM, ARM,AVR,PIC.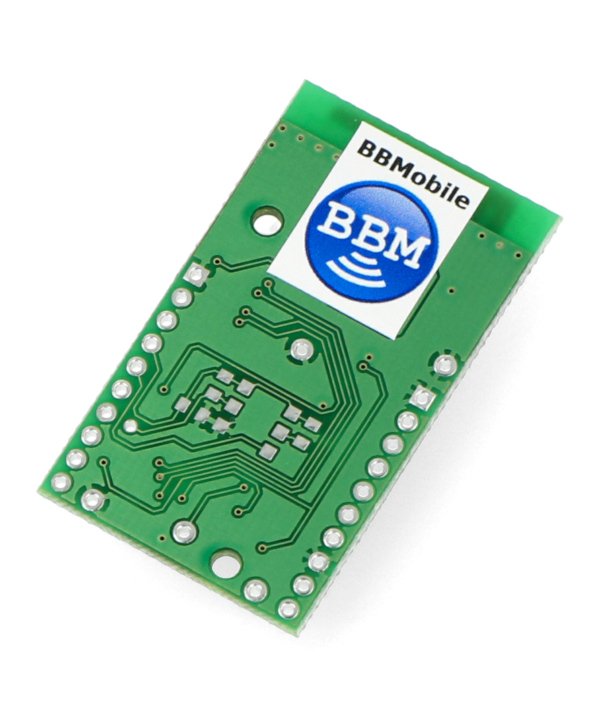 BBMagic BBMobile Bluetooth module.
How to start working with the module?
Install the USB-SERIAL driver, you need a USB-UART converter to connect with your computer. After correct installation, the communication port in the device manager will be shown.
Connect the module to the UART and USB pins of your computer.
Install the Tera Term terminal program and configure the BBMobile module according tothe instructions on the manufacturer's website.
Connect to your Android mobile device using Bluetooth communication and BBMobile application.
Connecting the BBMobile module
The module communicates through theUARTinterface, to connect the module with a PC, use a USB - UART converter. It works with voltagefrom 1.8 V to 3.6 V. The module has aCON_LOoutput,which goes into low state after establishing a Bluetooth Low Energy connection. TheCON_HIoutput goes to a high state when a Low Energy Bluetooth connection is established. These outputs can be used to wake up the microcontroller after a BLE connection is established. It can remain in a deep sleep state for the remaining time.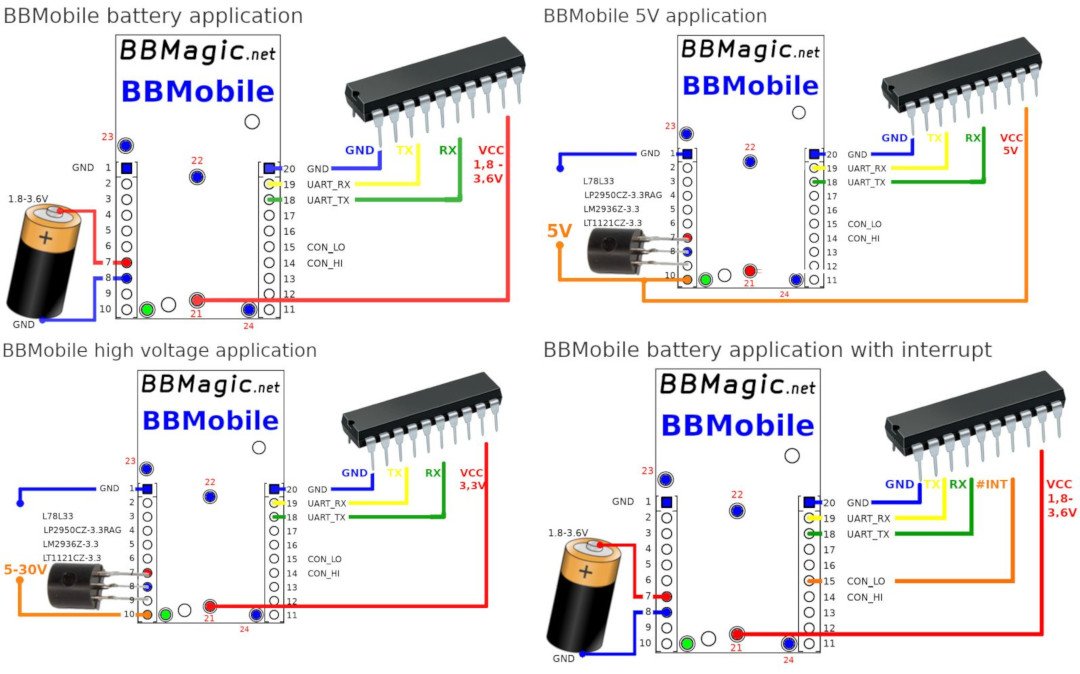 Examples of connecting BBMagic BBMobile.
Specification of BBMagic BBMobile
Supply voltage: 1.8 V to 3.6 V
Communication: Bluetooth Low Energy
Interface: UART
UART communication parameters:

transmission speed: 9600 b/sec by default, 4800 b/sec possible
8 data bits
1 alloy bit
No evenness bit
Without flow control