Attention!
The product has been discontinued. Check other products incategory.
Description
New drone from DJI company. Mavic 2 Zoom is equipped with a Hasselblad camera with CMOS 1/2.3" and 12 MPx. capable of recording video in 4K resolution. Camera features exceptional image quality. It has the ability to create hyperlapses. The design of the drone makes it easy to disassemble, hence easy to transport.
In our offerMavic 2 Prowith a Hasselblad camerais also available.
Camera
Mavic 2 Zoomhas a camera with a matrix 1/2,3" CMOS and a lens with f/2.8 to f/3.8, which is able to record 4K video, saving the footage at a speed of 100 Mbit/s and to take photos with a 12 Mpx resolution. The camera records the image in 10 bit profile D-Clinelike. New algorithms HDR will allow you to automatically obtain the exposure parameters, in accordance with the lighting conditions. Mavic 2 Zoom is able to register 1 billion colors, while the old version of the Mavic Pro can register only 16 million. The whole body is located on 3-axis high precision gimbal.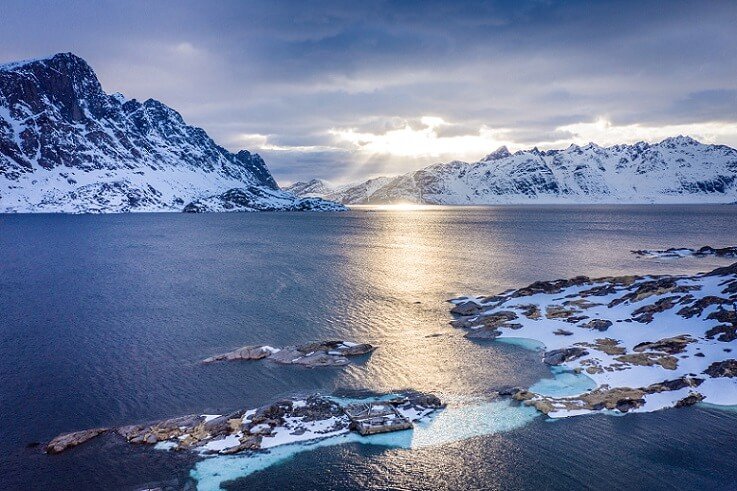 The drone has many new features:
E-HDR: to perform HDR photos the drone performs 13 photo (Pro version 14) and overlays them on top of each other to get a very wide range of tones.
HiperLight: feature similar to the E-HDR only for night photos. It should work better than photos with a long exposure.
10-bit Dlog-M color profile: allows you to achieve more colors and a wider range of colours, keeping the images in the uncompressed RAW file.
Hybrid AF: 40% faster focus than in the previous version of the drone.
HyperLaspe: feature that achieves the timelapse effect with an offset arising out of the drone.
ActiveTrack 2.0: the latest version of remote tracking the drone, now works in 3D technology.
Aerial Photography: aerial photos with planned effects and route of the flight. Feature similar to Hyperlapse. In particular this Dolly Zoom function is known for the films (only in Zoom version).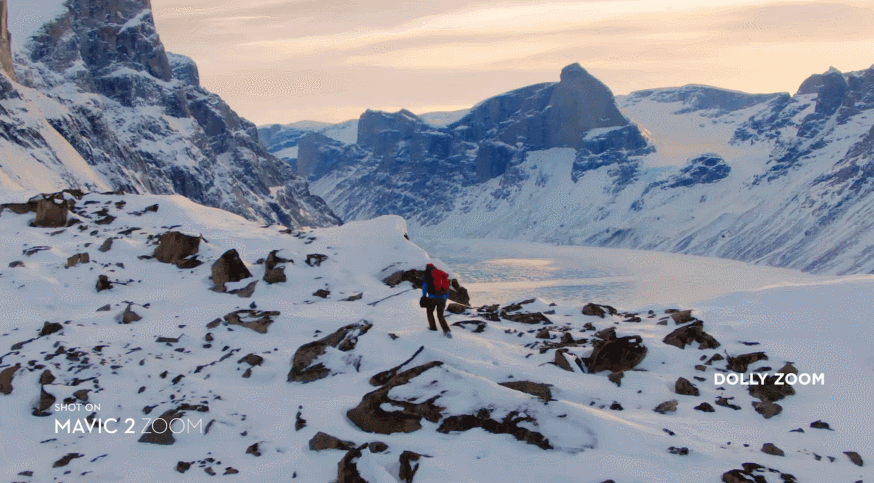 Photos with a 48 MPx resolution: photo consisting of 9 images to achieve incredible detail.
Task Library: saving the route of flight in order to save the same scene, for example, at different times of day, year, etc.
Smart sensors
Mavic 2 is equipped with a large number of additional sensors:
2 sensors for the front: range from 20 m to 40 m
2 rear sensors: range from 16 m to 32 m
one sensor on the right and left side
2 sensors at the bottom for landing: range from 11 m to 22 m
1 sensor in the top part: a range of up to 8 m
System APAS: assists flying backwards and forwards to help avoid obstacles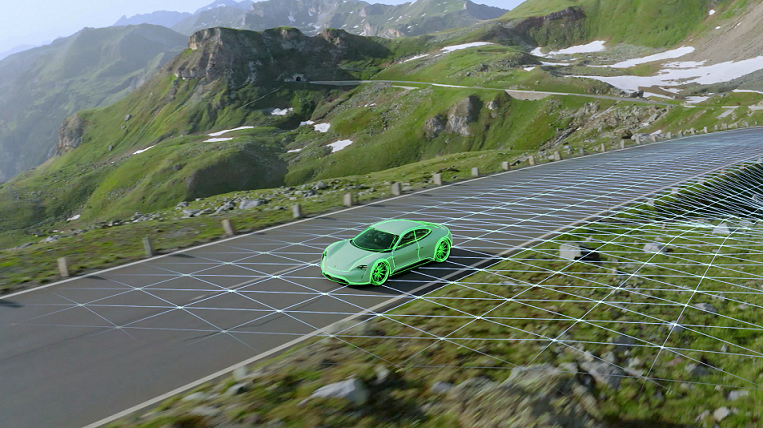 Transfer OcuSync 2.0
New transmission standard OcuSync 2.0 allows you to manage drone at a distance up to 8 km with a preview of FPV as 1080p. Data transfer rate 40 MB/s, and the reaction time is 120 MS. OcuSYnc 2.0 uses the frequency 2.4 GHz / 5.8 GHz with auto switching.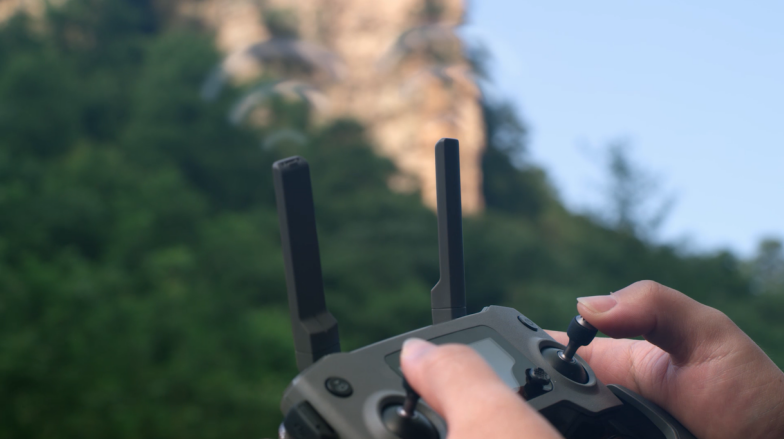 Specification
Maximum speed: 72 km/h
Flight time: 31 minutes
Maximum altitude: 6000 m above sea level.
The maximum distance between the drone and the controller: up to 8 km
The maximum distance of flight: up to 5 km (CE)
Battery capacity: 3850 mAh (59,29 Wh)
Work temperature: -10 °C to 40 °C
The positioning system: GPS + GLONASS
Built-in memory: 8 GB
The microSD memory slot: supports card up to 128 GB
Communication with the controller:

from 2.400 GHz to 2,483 GHz
from 5.725 GHz to 5.850 GHz

Automatic switching 

connection

frequency
The controller battery: 3950 mAh, 3,83 V
Dimensions:

Assembled: 214 x 91 x 84 mm
Disassembled: 322 x 242 x 84 mm

Weight: 905 g
Detailed specification is available onthe DJI website.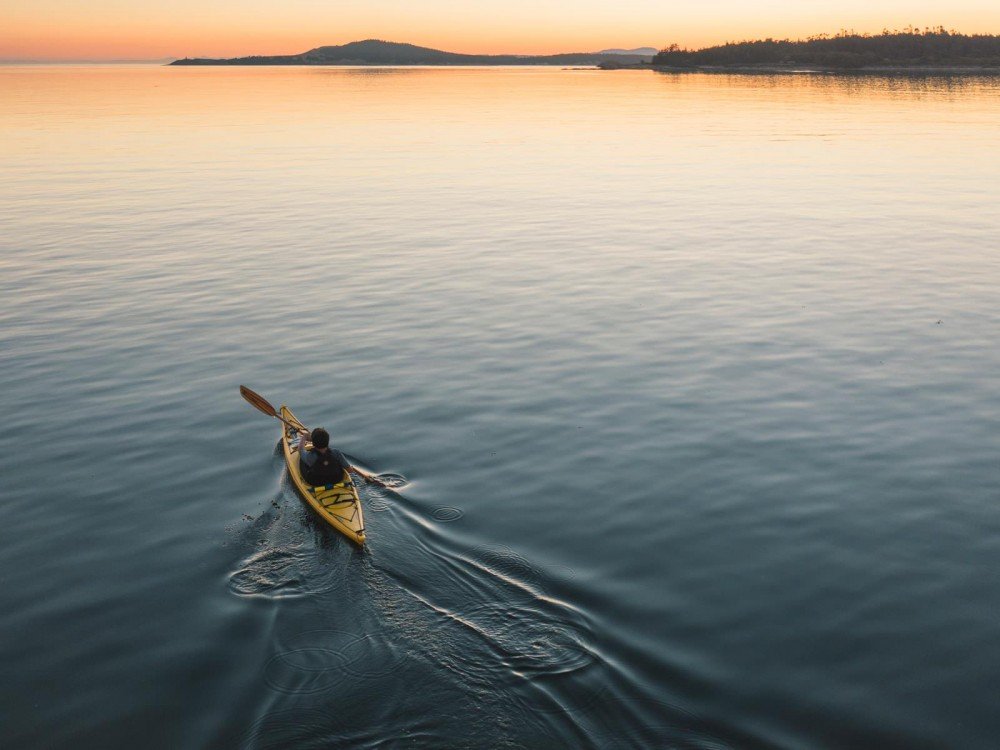 Included
DJI 2 Mavic Zoom
Transmitter
Smart battery
Charger
Pair of propellers x 3
Wires for transmitter
Spare poles of the transmitter