Attention!
The product has been discontinued. Check others products incategory.
Description
The newest product from the DJI Phantom series. In addition to the traditional GPS and IMU stabilization systems it also has an innovative system of intelligent obstacle avoiding. Phantom 4 is easy to fly and very stable.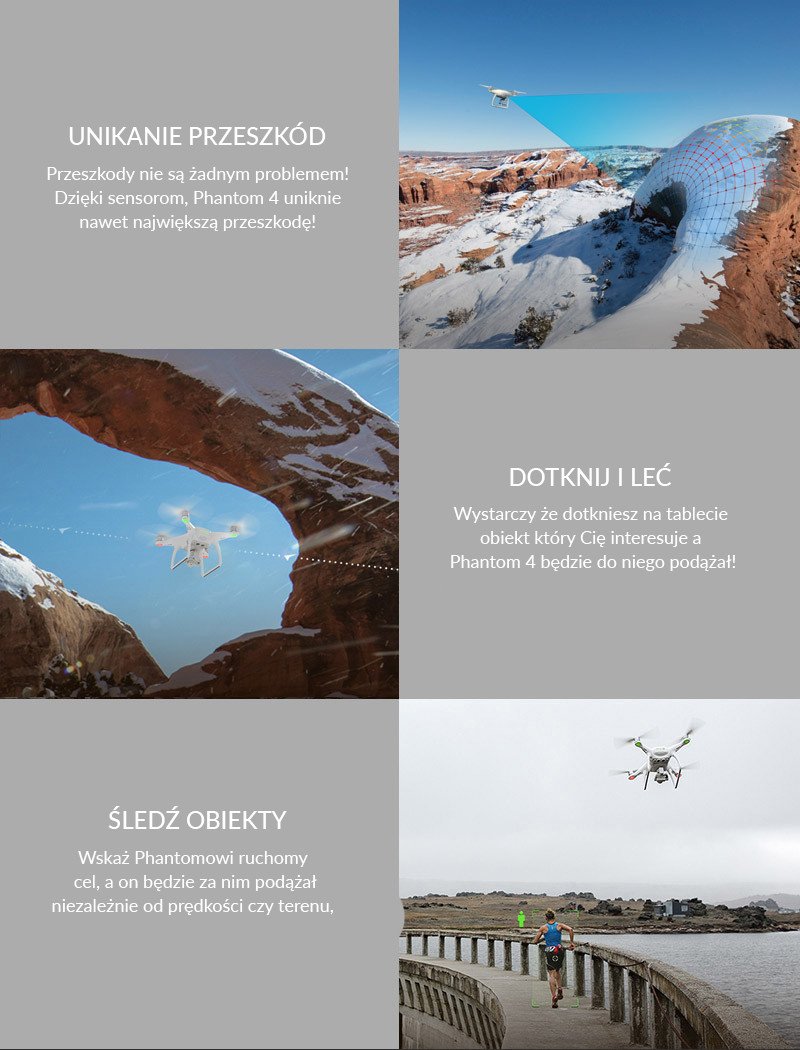 Built-in camera with gimbal allows you to record video in 4K and transmit it in 720p within the distance of 3 km. Real-time video without any delays thanks to which you can accurately control the Phantom 4.
Video
Phantom 4 has a 3-axis gimbal, thanks to which the image is very smooth and without any vibrations even during very fast scenes. Stabilization camera allows you to make amazing pictures and videos in motion.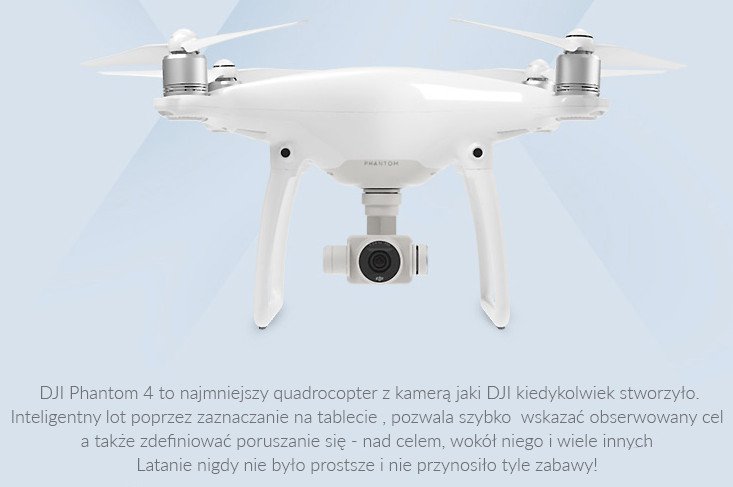 Thanks to new battery technology with a capacity of 5350mAh you can fly the drone for up to 28 minutes! This time can be achieved in calm weather and regular flight. New smart batteries transmit information on their charge status to the DJI GO appin real time.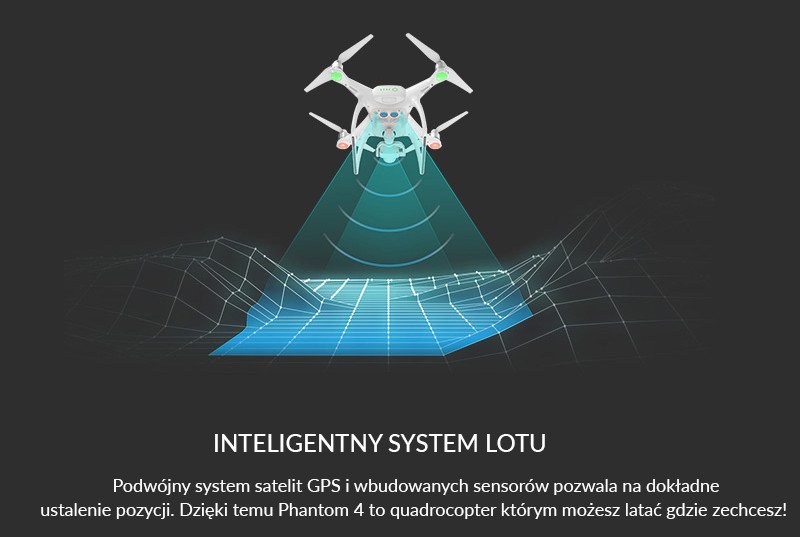 Sport mode
New Phantom in the sports mode allows you to reach speeds of up to 72km/h! Most importantly, that does not influence other functionalities and still allows you to accurately pass obstacles, as well as remains accurate positioning.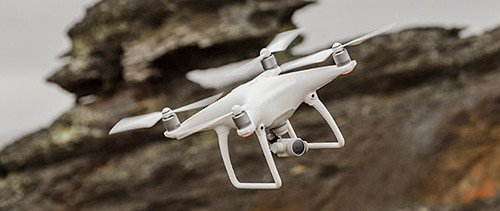 Phantom 4 is supplied with a new quality propeller made from ultra light materials. They do not cause the slightest tremble, even during the most abrupt flight. The mounting system "Push and release" provides safety and easy control.
Specification
Phantom 4 ready to fly straight out of the box
Special systems provide a stable flight with no vibration
LEDs indicate the current device status (including battery charge level)
Built-in obstacle detection system operating in the range from 0.7 m to 15 m
Return Home (back to start point)
Battery LiPol 4S 5350 mAh allows for a 28 minute flight
Module GPS / GLONASS, provides stabilization of the position
Range: up to 3500 m
3-axes gimbal with range of motion: pitch from -90 ° to +30 °
The camera records in the standards:

UHD: 4096×2160 (4K) 24 / 25P
3840×2160 (4K) 24 / 25 / 30p
2704×1520 (2.7 K) 24 / 25 / 30p
FHD: 1920×1080 24 / 25 / 30 / 48 / 50 / 60 / 120p
HD: 1280×720 24 / 25 / 30 / 48 / 50 / 60p
Return home feature provides an automatic return of the drone to the start point
Diagonal: 350 mm
Maximum flight speed: 20 m/sec
Maximum lifting speed: 16 m/sec
Weight: 1380 g
Detailed specification dostęna onthe DJI website.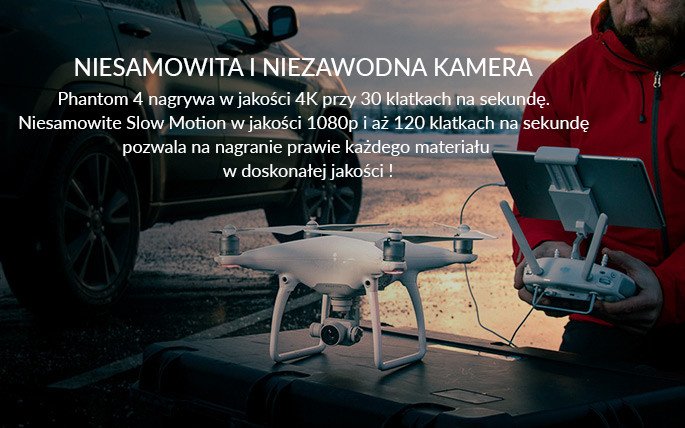 Included
Phantom 4
Remote control
Propeller x4
Intelligent battery x1
Charger
Memory card micro SD 16GB
Gimbal protection
Cable set