Description: Velleman etching tank - PCB etching tank with pump and heater - 2,5 l
Tank with air pump and heater with thermostat for trouble-free etching of PCBs on copper laminates. The capacity of the tank is 2,5 l. The set has all the functions necessary for quick and flawless preparation of printed circuit boards:
air pump - ensures a constant flow of air which speeds up the etching process,
heater - allows to maintain the proper temperature,
ergonomic shape and clips - thanks to the clips, the ready board can be easily removed from the solution without touching it.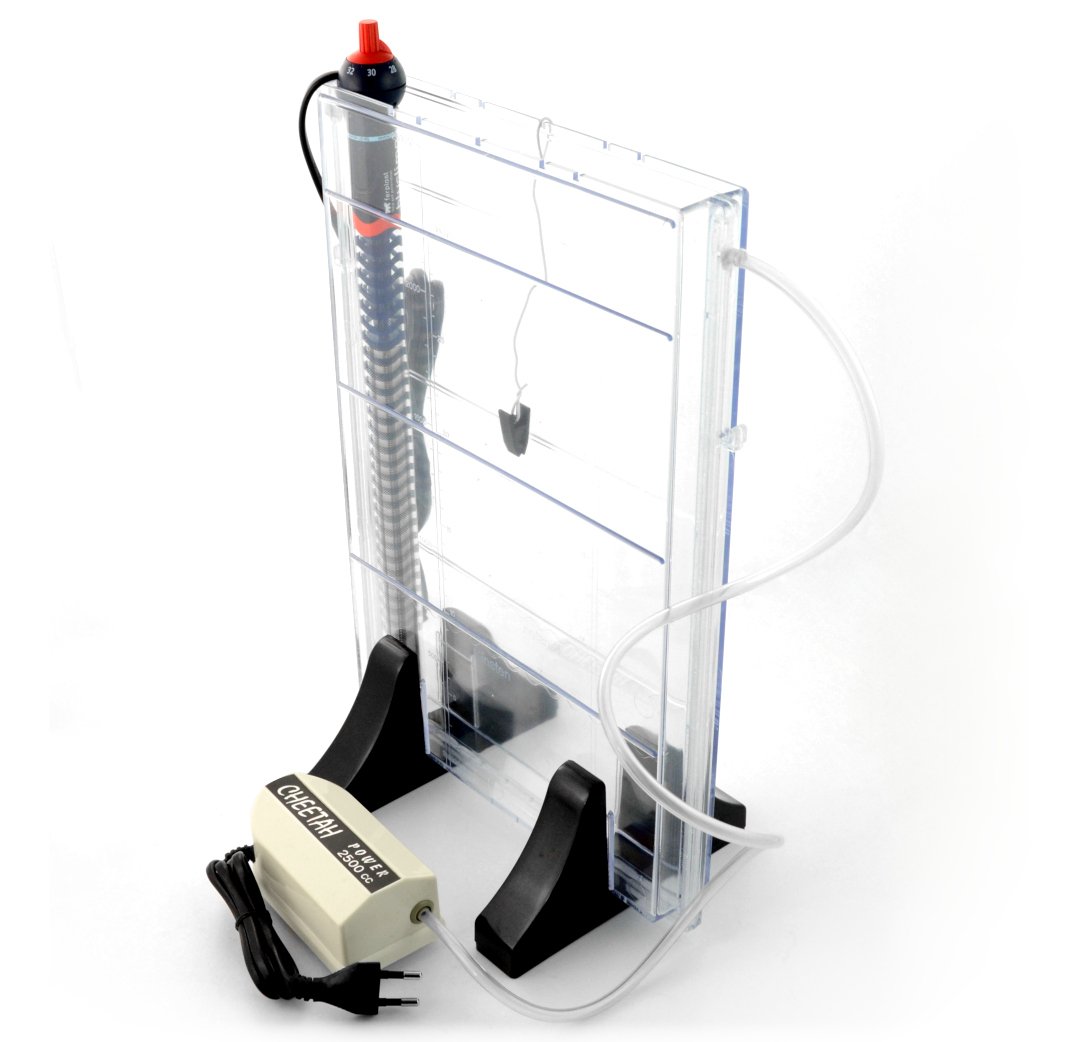 To start the device just pour the etching solution e.g. using the popular B327, then turn on the pump and heater. The thermostat allows you to set the desired temperature, the airflow ensures proper mixing of the solution.
Technical specification of the device
Power supply: 230 V AC / 50 Hz
Power consumption: 300 W
Tank material:

Acrylonitrile styrene (AS) plastic

Tank capacity: 2.5 L (maximum filling 2.25 L)

Dimensions:

external: 36 x 28 x 4 cm

internal: 35 x 23 x 3 cm

Set includes: