Attention!
The product has been discontinued. Check other products in category.
Product description: Fibaro Button HomeKit FGBHPB-101-2 - home automation button - black
Fibaro The Buttonis a simple home automation button, which can be responsible for any function configured in the Fibaro System, e.g. switch the light on/off, activate the alarm, lower the blinds. The button is able to recognizeup to 6 actions.With one click, turn off the light, start ventilation in two, hold down to lower the blinds, etc. This version works with AppleHomeKit. The small sizeallows you to mount the button anywhere. Button in black.
Main features
Controlled by the FibaroHome Center orfrom the Apple HomeKit application (Home)
Battery powered wireless module (supplied)
Small dimensions, installation in any location
6 settings: 1 to 5 clicks and hold
Many colour variants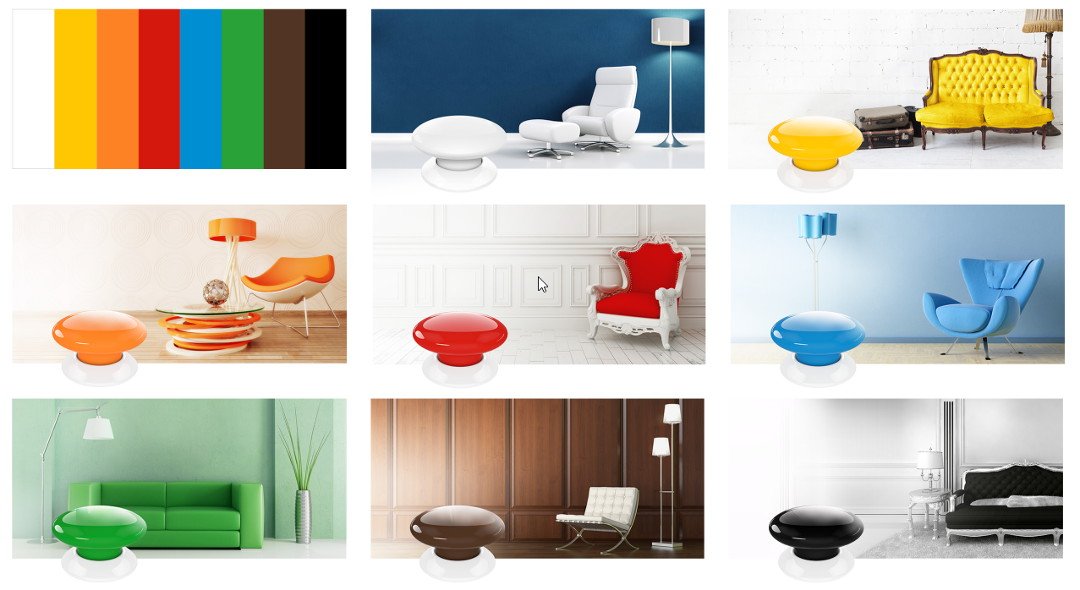 Our offer also includes buttons inother colors and working with Z-Wave.
Fibaro The Button specifications
Power supply: ER14250

3.6 V

battery

Battery life: approx. 2 years (10 presses per day)

Communication protocol: Bluetooth LE

Radio frequency: 2.4 GHz

Transmission power: up to 8.5 dB (EIRP)

Range: up to 50 m (open field)

Compatibility: iOS 10 or higher

Operating temperature: 0°C to 40°C

Dimensions: 46 x 34 mm