Product description: 3D printer filament sensor - for Creality CR-10S Pro, Creality CR-10 Pro V2, Creality CR-10 Max
Filamentsensor designed for use with3D printers. The item isan original replacement partused by the printer manufacturer -Creality. It is responsible for ensuring that the printing material (filament) is suppliedcontinuously. In the case when the filament breaks or the material runs out - the whole device willstop working. This is a very important component, because thanks to the automatic stop of the printer's work, damage to the printed model can be avoided. After replacing the material for printing, the operation of the device is resumed. The component is compatible with a1.75 mmdiameter filament. A built-in limit switch is responsible for precise operation of the sensor. Moreover, its sophisticated design makes the sensor easy to connect to the printer's main board. The connection is made with the included cable.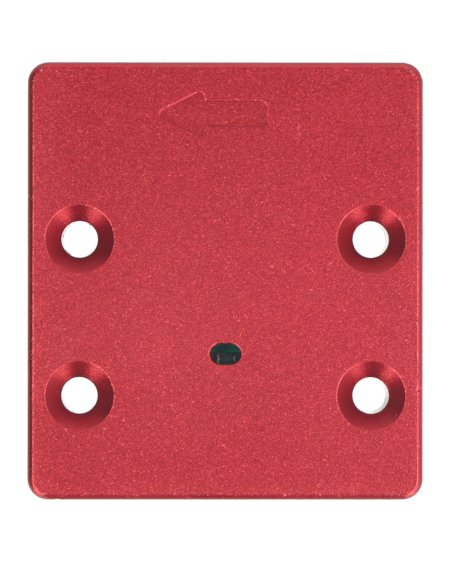 An arrow is embossed on the subassembly, the position of which indicates the movement of the filament.
Sensor specifications
Original replacement part used by 3D printer manufacturer Creality
Type of component: felt sensor
Application: for 3D printers
Compatible 3D printers: Creality CR-10S Pro, Creality CR-10 Pro V2, Creality CR-10 Max
Compatible with filament diameter: 1.75 mm
Color of the element: red
Material of the element: metal
Element dimensions: 42 x 38 x 13 mm
Cable length (with connectors): 125 mm
Cable length (without connectors): 105 mm
Sensor weight: 47,4 g
Kit contents
Filament sensor from Creality
Connection cable
Mounting elements - screws 4 pcs.
In our offer you will also find other original components for 3D printers fromCreality! We encourage you to familiarize yourself with the available range.