Description
iNode Care Sensor HT is a wireless motion and magnetic field sensor of high accuracy with built-in data recorder. It allows to locate objects in motion. It has a built-in 14-bit 3-axis accelerometer and 1-bit 3-axis magnetic field sensor.Communicates via Bluetooth 4.0. iNode Care Sensor HT will be a great addition to your smart home, ensuring its better safety.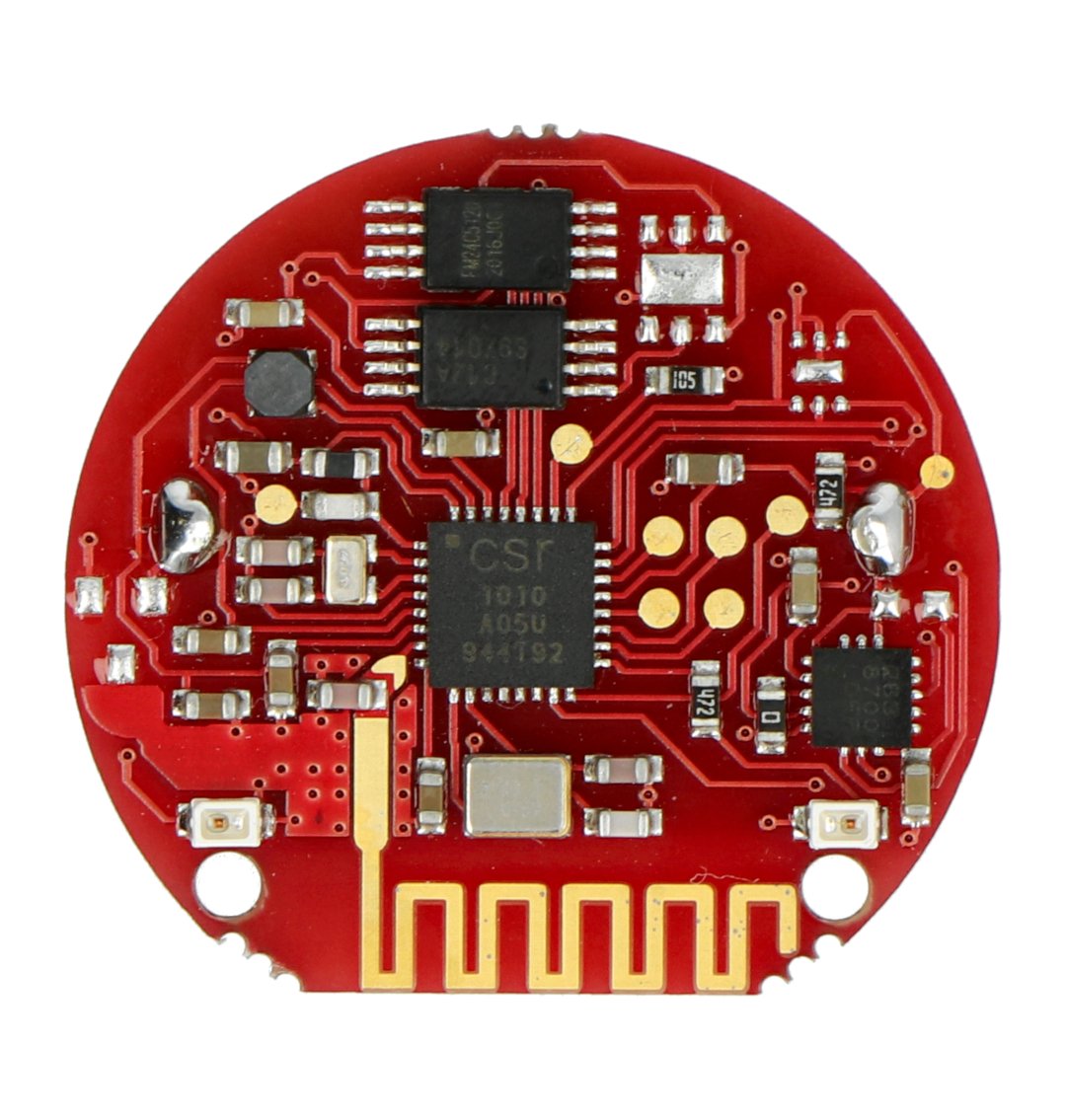 The acceletometer and magnetometer status is sent in the transmission frame up to 25 times per second. The simultaneous data collection in a few places allows to quickly and accuratly determine the location of iNode Nav.

Software:
Apps for ANDROID and WINDOWS. Configuration software iNodeSetup.exe works on Windows with Bluetooth adapter based on the CSR 8510 chipset or Serial USB Transceiver iNode, iNode LAN. Linux system requires iNode Serial Transceiver USB and/or iNode LAN, and e.g. Ubuntu with Wine. The current version of firmware for iNode products available on the technical support site: http://support.elsat.com.pl/ user: inode, with no password.
Application
Medical: monitoring patients, detecting loss of consciousness or falls and rehabilitation
Traffic analysis in real-time
Monitoring shock and vibration (parcels, mechanical damage during the warranty period)
Home automation
Specification
Bluetooth BLE - configurable from a PC

power: -18 dBm to 8 dBm (the maximum distance up to 200 m in open space)
the name of the device
the sensitivity of the accelerometer
transmission frame's transmission period when the device is in motion
the threshold speed that accelerates motion detection
the user's password
the password to access the device - independent from the use of a password

Additional magnetic field sensor: FXOS8700

sensitivity: from

1 to 1200 µT µT

type:

16-bit, 3-axis
Power: batteryCR2032- not included
Plastic body
Size: CR2032: Ø 32mm x 9.5mm;
Remote replacement of the software
Two LED diodes
14 bit motion sensor, 3-axis accelerometer
temperature sensor with a resolution of 1

°C

Operating temperature: -30°C to 65

°C

Humidity: 20% to 80% RGH
Chipset: CSR 101x
Weight: 5g