Product description: Ethernet-RS485 COTER-E4I converter
Converter of signalstransmitted via Ethernet to RS485 serial interfacesignal.Modification of COTER-E4I settings is done via TCP/IP network connection and management application. The converter has one Ethernet and one RS485 port each. It is also equipped with diodes informing about transmission on the serial port and about power supply of the device. There is also a button enabling return to factory settings.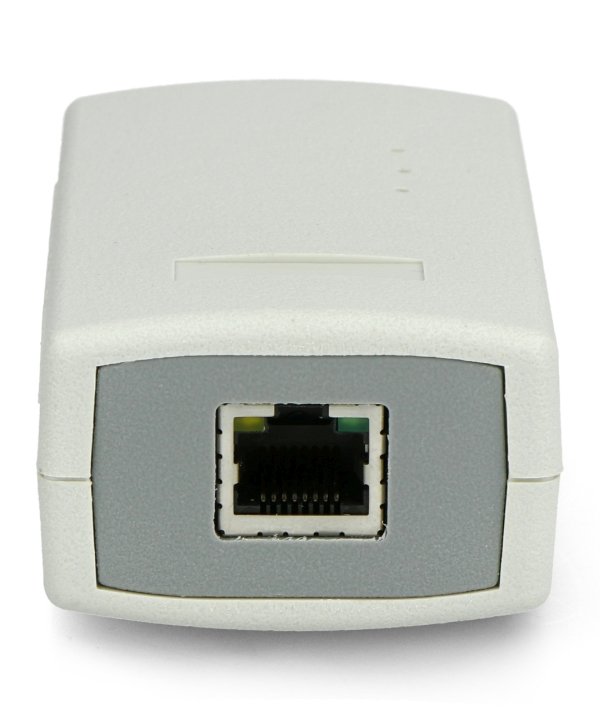 COTER-E4I Ethernet-RS485 converter.
Three communication modes supported by the converter
OFF_MODE - conversion server inactivity mode
RAW_MODE - data are transmitted with fixed transmission parameters using the configuration server
NVT_MODE - the

communication

port

is shared between data transfer and transfer of configuration commands using the protocol described in RFC-2217
COTER-E4I specification
Supply voltage: 8 V to 16 V
Rated voltage: 12 V
Current consumption: from 110 mA to 300 mA
List of ACL addresses from which connections are allowed
Search function of the device in the local network
Implemented software bootloader