Description
Black and transparent case for the Odroid C2 minikomputer with external dimensions of 109 x 109 x 33 mm. It gives access to the power connector and the multimedia connector. It is suited for VESA mounting 75 x 75 mm (case assembly at the rear of a TV, monitor).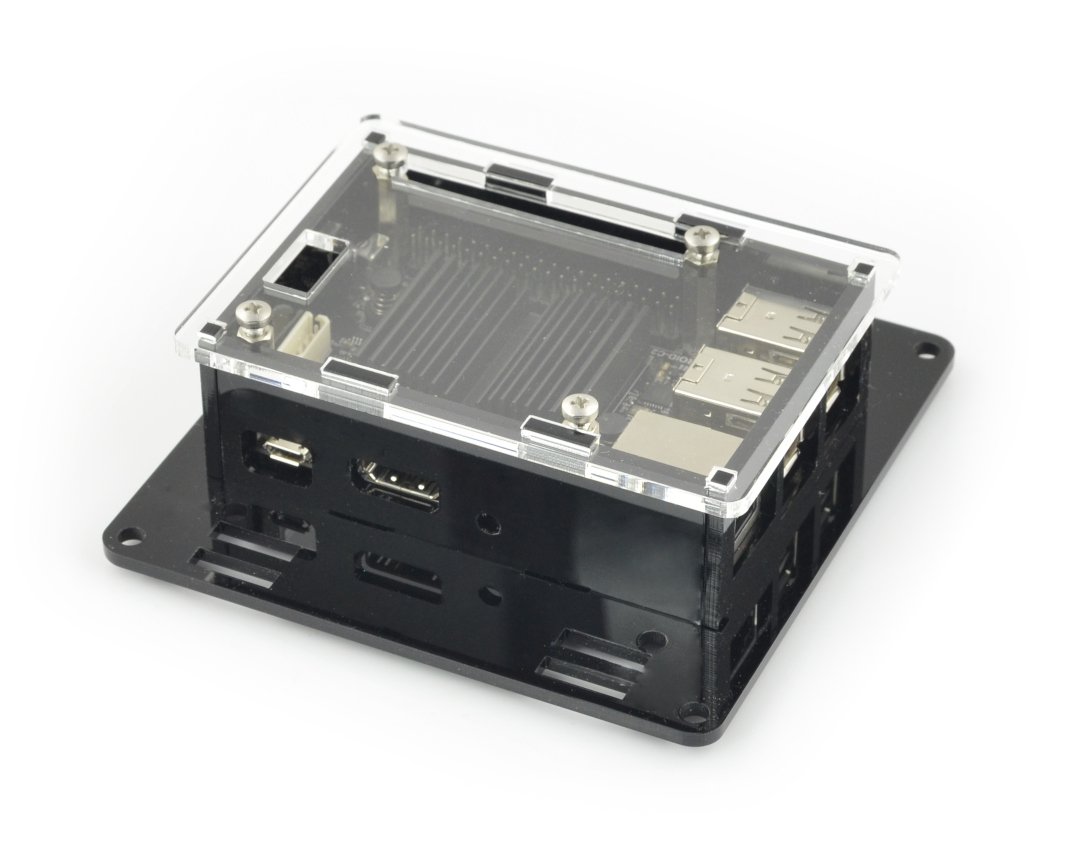 Photo of a minicomputer Odroid C2in the case.The subject of the sale is the case and other parts can be purchased separately.
Specification
Color: black
Material: acrylic
VESA standard 75 width 75 x 75 mm

Access to all connectors
External dimensions: 109 x 109 x 33 mm
The screw for mounting the case to the monitor must be purchased separately.