Product description: Pi-Blox - Raspberry Pi Model 3B+/3B/2B enclosure - red
Red enclosure for Raspberry Pi minicomputer version 3 B+, 3B, 2B and 1B+ with external dimensions 90 x 65 x 31 mm. The enclosure is mounted with snaps, which allows it to be removed at any time. Thanks to the embedded tabs, it is possible to block several housings together.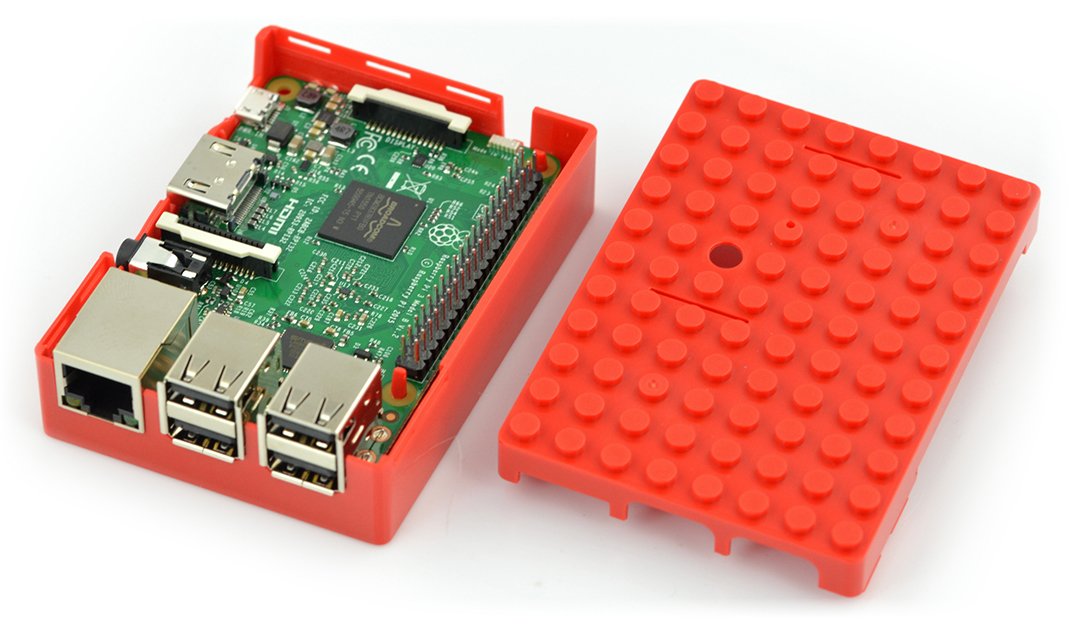 The picture shows Raspberry Pi minicomputer in the casing with power supply unit, HDMI cable and microUSB cable connected. The subject of the sale is the enclosure, other components can be purchased separately.
Specification of Pi-Blox enclosure for Raspberry Pi Model 3B+/3B/2B
Color: red
Material: ABS
It has a hole for a dedicated camera tape
It has a cutout for GPIO pin cable
External dimensions:

90 x 65 x 31

mm