Product description: Camera for remote viewing of the workspace for Flashforge Adventurer 4 3D printer
A dedicated replacement part for the Flashforge Adventurer 4 3D printer, the camera is used to view the work area while forming 3D prints. It allows continuous observation of the heating table surface. The module is equipped with a connector for connecting to the main board and holes for installation in the recess of the side wall of the 3D printer. The lens is protected with a cap that should be removed after mounting the camera.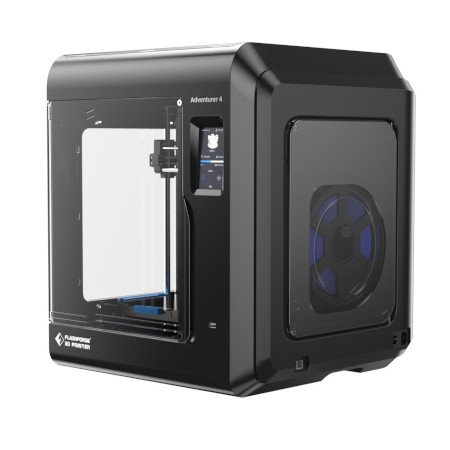 Flashforge Adventurer4 3D printer to be purchased separately.
Camera in Flashforge Adventurer 4
A camera built into the side of the enclosure allows for constant remote viewing of the work area. The view is visible in Flashprint software, which is included with the Flashforge Adventurer 4 3D printer. The integrated camera avoids the need for external tools to monitor the progress of model forming. Replacing the module should not be a problem even for less experienced users. After opening a flap with a latch we gain access to the subassembly, which should be mounted analogically to the factory-installed camera. After fixing the screws(not included), you still need to connect the cable(not included) to the dedicated socket of the camera, thus connecting it to the motherboard.
Specification for Flashforge Adventurer 4 3D Printer Camera
Manufacturer: Flashforge
Replacement part type: print preview camera
Lens diameter: 10 mm
Module dimensions: 60 x 12 x 10 mm