Description
The module is based on a RV-1805 system with a real-time clock and a backup battery (battery - supecapacitor included). It allows you to read the time in hours, minutes, and seconds, date: month, day, year. It is characterized by a very low current consumption, approx. 22 nA. The communication interface is an I2C bus using connector QWIIC or goldpin connector.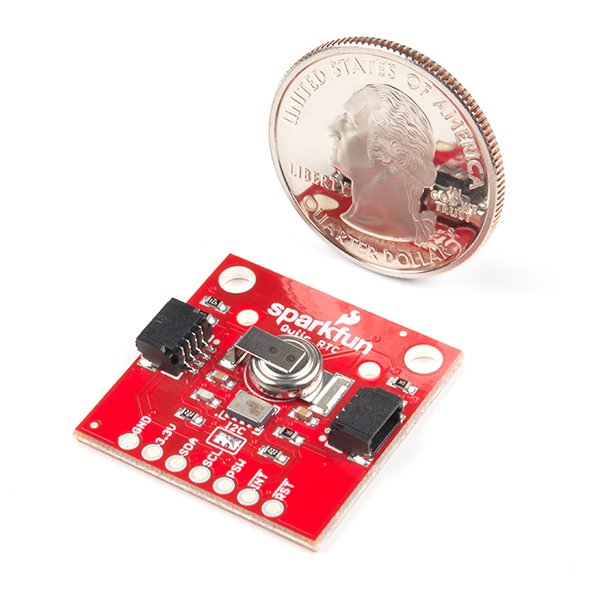 The device requires no batteries. Very low current consumption allows the use of supercapacitor to read the time (can last even 35 days). It allows for multiple charging and discharging of the device. In addition, the module allows the use of additional external batteries to power.
System RV-1805 has two built-in oscillators. One with a frequency of 32,768 kHz and low poweroscillators, which automatically switches between them using a more precise correction of time that a few minutes. Due to this, the module measures time with an error of no more than 3 minute discrepancies in the course of the year. Built-in Downloader can charge the supercapacitor in less than 10 minutes.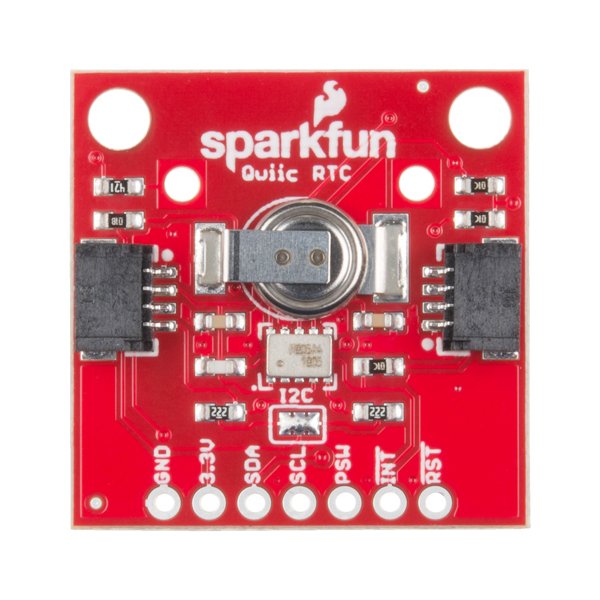 Specification
Input voltage (starting): from 1.6 V to 3.6 V
Supply voltage (maintaining time): from 1.5 V to 3.6 V
Operating temperature: -40 °C to 85 °C
The accuracy of time measurement is +/- 2 ppm
Current consumption: 22
Communication: I2C - address 0xD2
Supercapacitor to maintain power
2 internal oscillators
2 connector QWIIC
Output goldpin, raster 2.54 mm
Module dimensions: 25 x 25 mm